Above: James Swain with his wife Julie. James was approved by board members, Feb. 24, to become new president of Oklahoma Baptist Homes for Children.
Oklahoma Baptist Homes for Children (OBHC) today, Feb. 24, announced the appointment of James Swain as the new president of the 120-year-old organization.
The board of trustees of OBHC today voted to confirm Swain after a search committee prayerfully submitted his name as the top candidate for the position after a comprehensive search. Swain currently serves as the associate executive director for church relations for Oklahoma Baptists.
"I have known James Swain for more than 20 years and appreciated him as a pastor and team member of our state convention," said Todd Fisher, executive director-treasurer of Oklahoma Baptists. "Yet, in the course of a little more than a year of working closely with James, he has become a close friend. My wife Jamy and I are incredibly grateful for his support and encouragement to our family as we began serving Oklahoma Baptists. James will be an indescribable loss for our team— his institutional knowledge of and relationships with Oklahoma Baptists churches and pastors are surpassed by none.
"However, those same qualities are what make him an exceptional choice as the next president of OBHC," Fisher continued. "The strength and success of our state convention affiliates rely heavily on their relationship with Oklahoma Baptists. James' experience and abilities will enable him to lead OBHC well and expand and deepen the organization's relationships with churches and pastors. I greatly look forward to working with James as the new president of OBHC to further our organizations' partnership to advance the Gospel."
"I am so excited that Dr. Swain has been selected to serve as the president of OBHC," said Mike Geiger, OBHC board of trustees chairman. "James has an extensive amount of experience serving in leadership for Oklahoma Baptists. His experience and his ability to build relationships is second to none among church leaders in Oklahoma. There has never been a more critical time for Oklahoma Baptists to join together in our called mission to minister to those in need, to glorify God by sharing the Gospel and advocating for the lives of our most vulnerable. Dr. Swain serving as president of OBHC is a decisive win for the organization."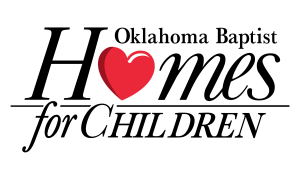 OBHC is Oklahoma's largest private, not-for-profit residential childcare system. In 2022, OBHC directly served 283 children through four campus locations across the state.  OBHC leads out in caring for the unborn through their Hope Pregnancy Ministries in eight locations throughout Oklahoma. OBHC provides not only for their physical needs, but also their emotional, educational and spiritual needs.
"I am humbled to answer God's call to become the president of Oklahoma Baptist Homes for Children," Swain said. "For the past 120 years, Oklahoma Baptists have been showing and sharing the love of Christ to children in need of hope. I am honored to step into this rich legacy and look forward to the days ahead. I am excited to serve with the committed men and women who serve on the OBHC staff as we strive to empower children and their families to follow Christ."
Swain has served the Oklahoma Baptist community both administratively and on the community church level throughout his life of ministry. He first served as a youth minister in Marlow and Purcell and was then served as the pastor of churches in Medford, Sulphur, Chickasha and Kingfisher before making the transition as director of conference enters for Oklahoma Baptists in 2010. Since then, he has also served as the equipping team leader and currently as the associate executive director where he leads the church relations group that includes regional ministry partners and the affinity ministry partners. He also serves as the liaison with the associational leaders of the 40 local associations throughout the state.
The mission of OBHC is to demonstrate God's love by providing hope through empowering children and their families to follow Christ. OBHC is an affiliate of Oklahoma Baptists, which is comprised of 1,700 Oklahoma Southern Baptist churches. OBHC operates on four campuses in Oklahoma through Baptist Children's Home in Oklahoma City, Boys Ranch Town in Edmond, Baptist Children's Home in Owasso, Baptist Home for Girls in Madill. They minister in eight different locations for the Hope Pregnancy Centers and other statewide ministries which support our local churches in foster and adoptive care.
OBHC does not charge for services, nor accepts government funds. OBHC is funded through the generosity of individuals, businesses as well as gifts from Southern Baptist churches through offerings and the Cooperative Program. OBHC does not discriminate on placement based on race, color, national origin, or religious affiliation.