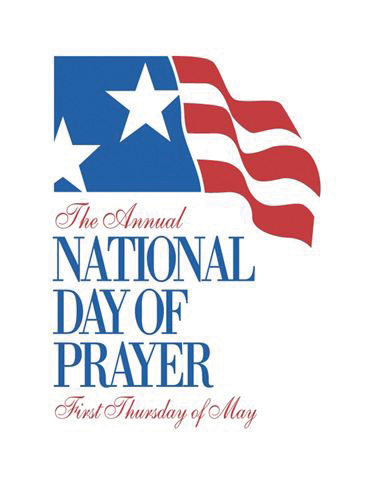 Since 1952, the first Thursday of May has been designated the official "day of prayer" for America. Surely in the nation's spiritual history, there has never been a time when days of prayer were so desperately needed. If ever a generation needed to humble itself in deepest contrition, it is ours. It is unquestionably significant that the first element of II Chronicles 7:14 is brokenness and humility in God's people. For many, the greatest need is a true urgency to seek God.
To change our nation, The National Day of Prayer must be far more than a perfunctory observance. If a casual observance is all that is done, God will be little impressed and hearts unchanged. Yet, if God's people truly humble themselves in repentance, Christ's power can still sweep any land. In light of today's extreme spiritual darkness, it is hard to imagine any believer seeing May 7 as just another day.
To God's praise, growing numbers are awakening to the urgency of the hour. While unfortunately, most still marginalize serious prayer, a small but growing remnant is broken toward God. Increasing numbers of churches are returning to weekly corporate prayer meetings. Each year rising numbers of churches observe The National Day of Prayer and other special days. There is now even a Global Day of Prayer (Sunday, May 31) on which untold millions will unite world-wide!
Throughout all history, God has always sent revival through a burdened remnant united in fervent prayer. For each believer and church, the burning question is whether we are truly part of that remnant. Days such as May 7 speak volumes about whether we are part of God's solution or are still doing business as usual.
It is exciting to report that God's remnant is growing in number! And even if revival must come through hard times or persecution, there is hope in the God who can still "rend the heavens." To be a part of seriously seeking God, the Office of Prayer urges believers and churches to consider three powerful options on The National Day of Prayer.
Vital Ways to Seek God on May 7
(1) Believers should set aside time for personal repentance and prayer for their church, family and nation. For help, the Office of Prayer provides a cleansing guide called Drawing Near to God in Biblical Repentance.This resource can be found at http://ds.bgco.org/docushare/dsweb/View/Collection-116. We also offer a Covenant of Prayer for Oklahoma Baptists on our Web site. The Covenant of Prayer incorporates 12 biblical prayers for revival and spiritual awakening. It is designed to be useful for all believers (not just Oklahoma Baptists.) We also encourage believers to check out materials from The National Day of Prayer Web site (www.nationaldayofprayer.org).
(2) Every church could open their sanctuary for people to pray throughout the day on May 7. Many churches enlist people to pray at certain hours throughout the day. Each intercessor prays through the cleansing guide as well as the 12 intercessory prayers for spiritual awakening.
(3) Each church is urged to conduct a corporate prayer meeting on May 6 or 7. For help with corporate prayer formats, check out the Office of Prayer Web site. We also strongly encourage believers to participate in any local courthouse prayer observances. If the local courthouse has no planned observance, churches could request permission to conduct a simple time of prayer.
As we approach the 2009 National Day of Prayer, America and many churches are in an unprecedented spiritual crisis. Yet, there is hope and something can be done. God still answers the humble, broken prayer of deeply repentant believers. In the Garden of Gethsemane, Jesus asked His disciples to watch with Him in fervent prayer. He is asking the same of His church in this crucial hour of history. On May 7, may God find us humble and broken before His throne.