The Baptist Messenger reported on numerous significant events throughout the year of 2017. They were monumental, impactful and heartfelt, and some reports made known life-changing occurrences.  In this first edition of 2018, the Messenger editorial staff offers reflections on noteworthy stories of last year.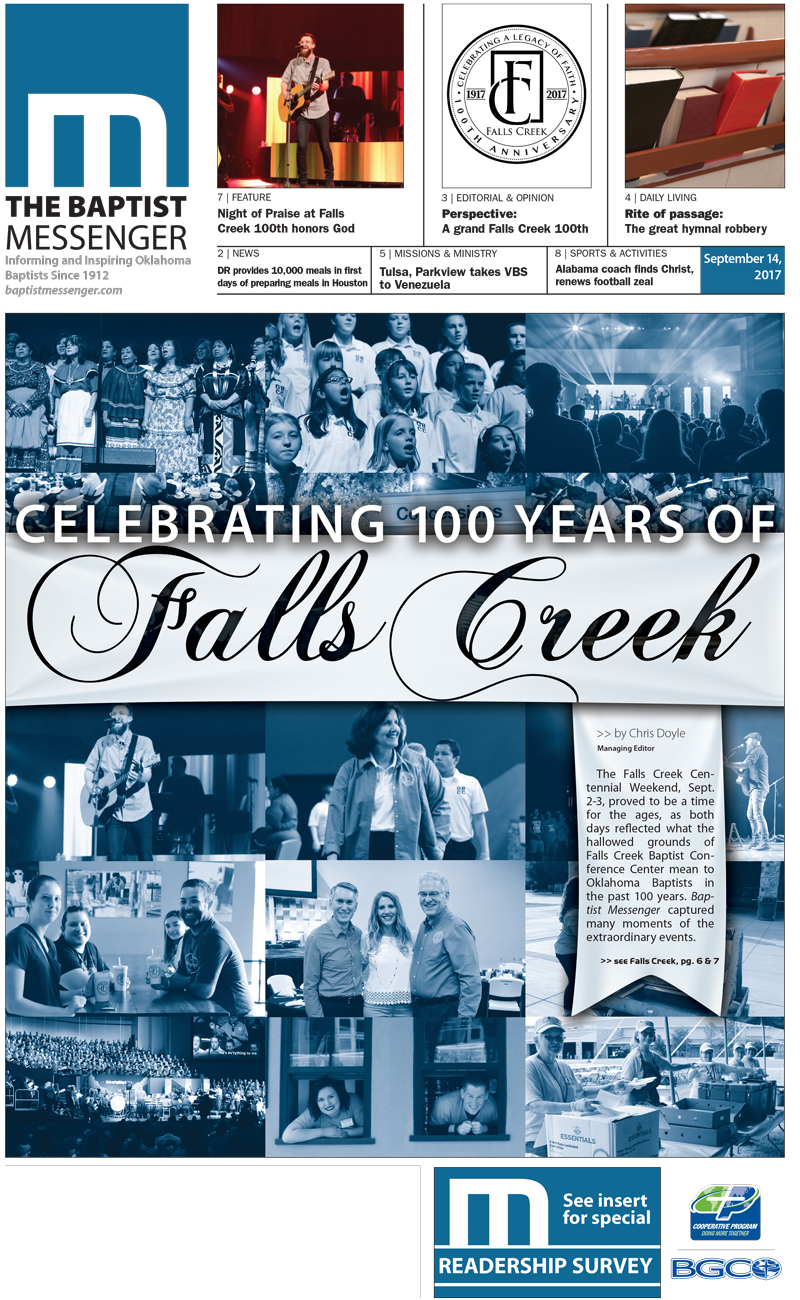 ///100 Years of Falls Creek
Falls Creek Baptist Conference Center experienced a yearlong celebration of the encampment's 100th anniversary. The summer camp weeks featured fireworks and other weekly happenings such as celebration videos, cupcakes and special concerts. Falls Creek recorded 2,580 professions of faith in Christ during the youth weeks, which is the most recorded in Falls Creek history. The pinnacle of the 12-month commemoration took place Sept. 2-3 with the Falls Creek Centennial Weekend. More than 11,000 Oklahoma Baptists met on the hallowed grounds in the Arbuckle Mountains for the Saturday and Sunday major events, reflecting on the timeless treasure of Falls Creek and its impact on countless campers over the last 100 years.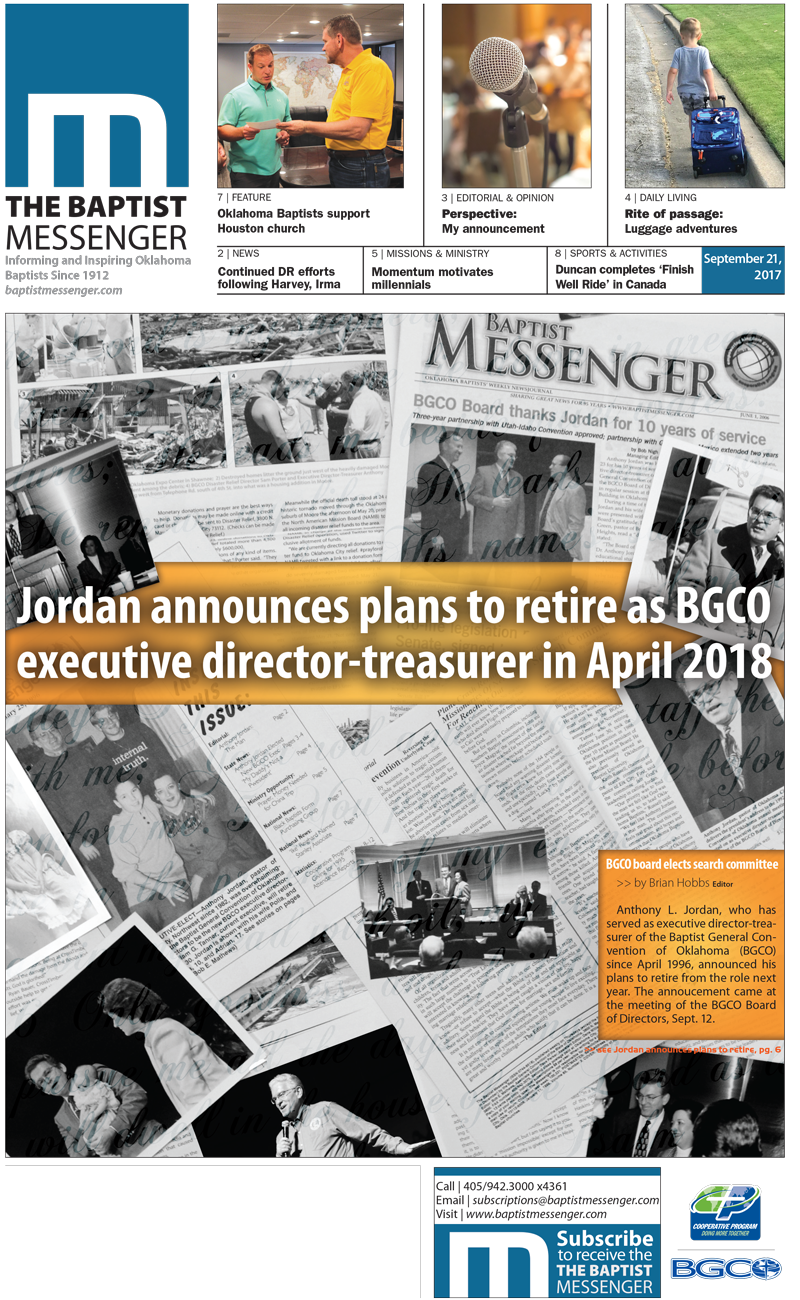 ///Jordan announces 2018 retirement
He has been the executive director-treasurer of the Baptist General Convention of Oklahoma (BGCO) since April 1996, but Anthony Jordan first made it known in a September BGCO board meeting that he plans to retire from his role on April 15, 2018. "This has been a journey of a lifetime," Jordan said of his near 22-year tenure of leading Oklahoma Baptists. "I could never have imagined the remarkable opportunities afforded me in this leadership role. Without question, it has been both humbling and exhilarating. Oklahoma Baptists are the finest and most generous people on earth." A special reception honoring Jordan and his wife Polla happened during the BGCO Annual Meeting, Nov. 13, at Oklahoma City, Quail Springs. Other special retirement recognitions are being planned in 2018.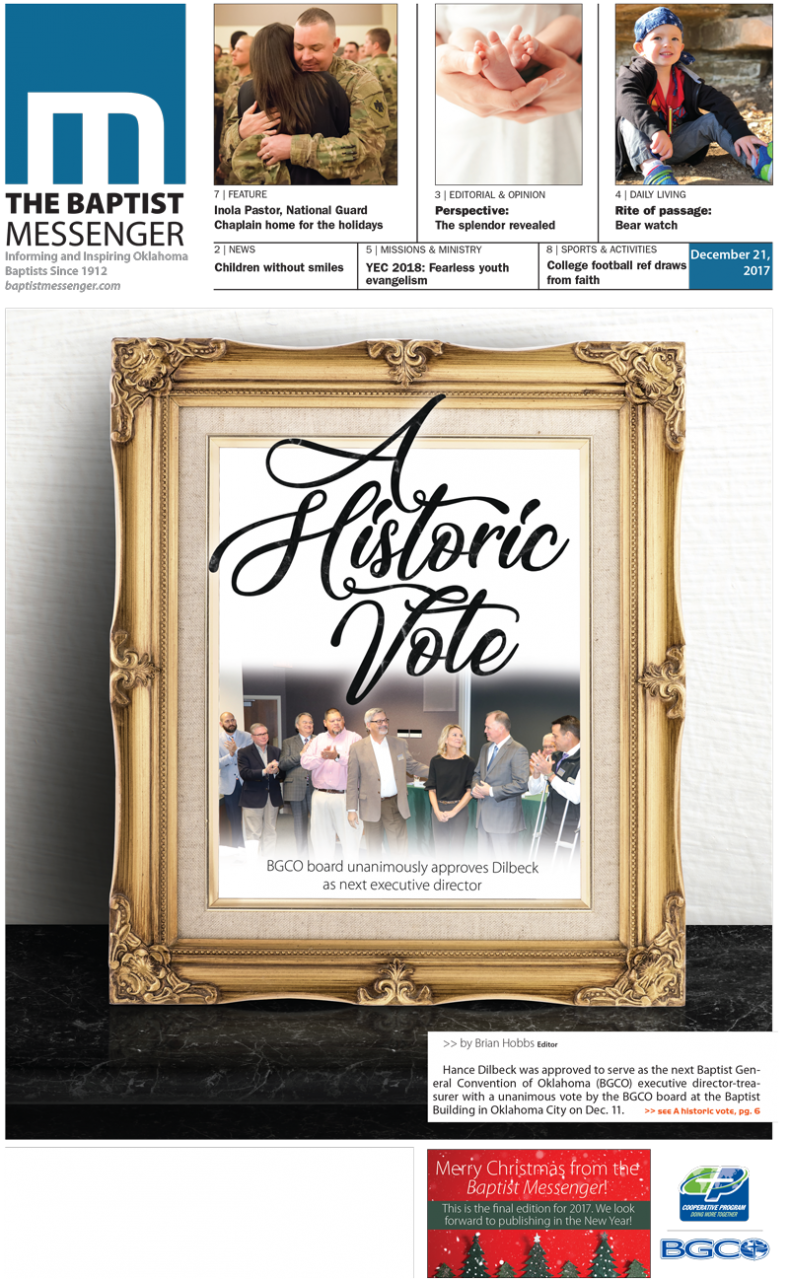 ///Dilbeck approved as next BGCO executive director
Hance Dilbeck, pastor of Oklahoma City, Quail Springs, was approved to serve as the next BGCO executive director-treasurer with a unanimous vote by the BGCO board, Dec. 11. Dilbeck will officially begin his service with the BGCO as executive director-treasurer-elect on Jan. 15. Following a time of transition with Jordan, Dilbeck will become the ninth executive director in the state convention's history. "We all looked to Jesus to guide us to find the man to lead us as our next executive director-treasurer," Search Committee Chairman Nick Garland, pastor of Broken Arrow, First, said of selecting Dilbeck. "Because of His working in us, there was a clear unity in our decisions, and we believe God led us to Dr. Dilbeck, and we know he will continue a great work here in Oklahoma that God has brought about."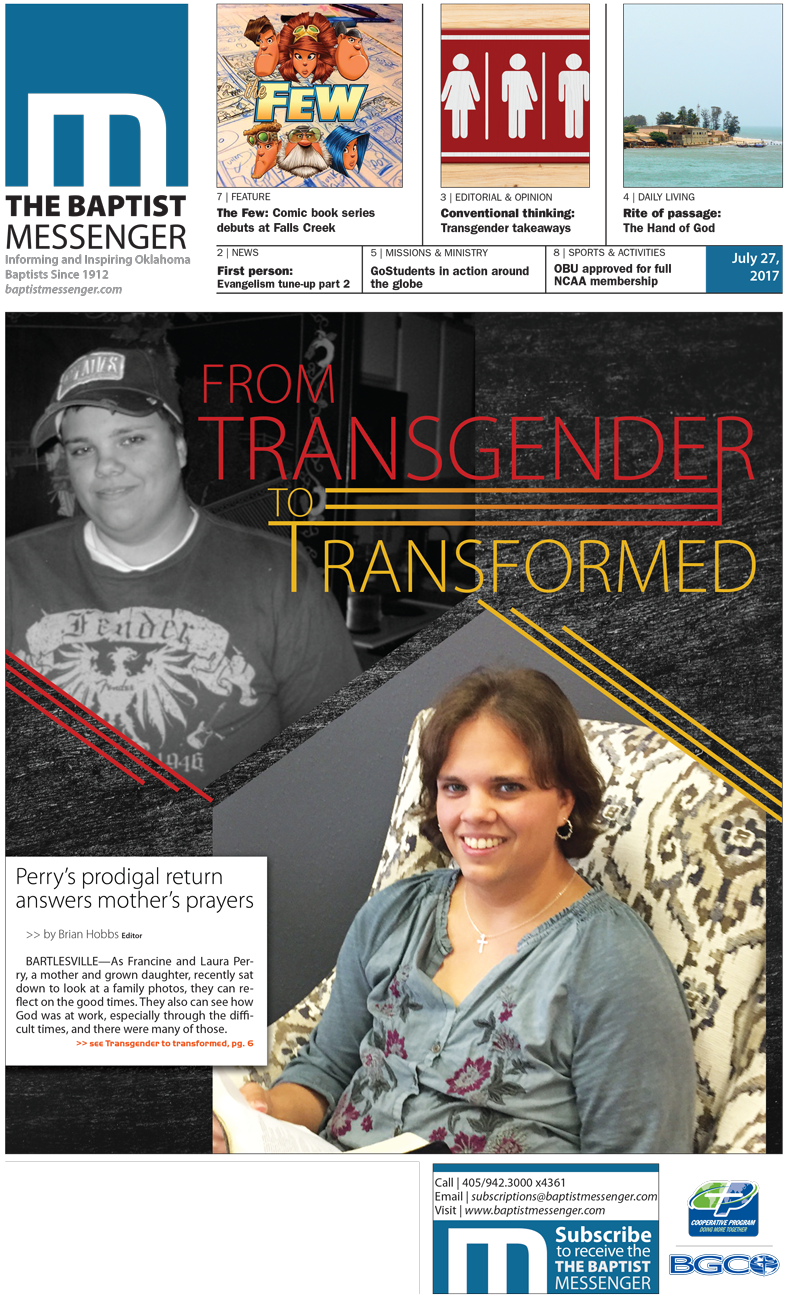 ///From transgender to transformed
Laura Perry's story of embracing a transgendered lifestyle then returning to her Christian upbringing was told in the July 27 Baptist Messenger. The Bartlesville native shared about reconciling with her parents. Both Laura and her mother Francine gave details of God starting a work of faith, which began by Laura listening to Christian radio programming. Laura has fully embraced her God-given sexuality as a woman, and she is an active member of Bartlesville, First. "Laura's testimony, and the testimony of the Perry family, is proof that Jesus is the answer to sin and life's struggles," Bartlesville, First Pastor James Biesiadecki said.
///Disaster Relief served throughout the year
Multiple stories were reported in 2017 on Oklahoma Baptist Disaster Relief (DR) serving across the state and beyond. Elk City was affected by a tornado. Wildfires swept over 1,200 square miles in Beaver County in the Panhandle. Hurricane Harvey hit the Houston, Texas area, and Puerto Rico experienced widespread devastation after Hurricane Maria.  DR volunteers responded and made their presence known in all of these disasters, and volunteers continue to serve in some of these areas that are still recovering. "Through our relief efforts, we want to bring help, healing and hope in a disaster," Oklahoma Baptist DR Director Don Williams said during the Houston recovery. "Circumstances overwhelm people. They've lost their house and all of their possessions. So we want to come in and show them that not only is there physical healing, there is spiritual healing."
///Shane Hall speaks at SBC Pastors' Conference & CrossTimbers
Pastor Shane Hall of Del City, First Southern made two significant preaching appearances in 2017. He spoke during the Pastors' Conference of the Southern Baptist Convention's (SBC)
Annual Meeting in Phoenix, Ariz. in front of thousands of Southern Baptists on June 12. He then served as the camp pastor of CrossTimbers Children's Mission Adventure Camp, July 25-28. What makes both of these appearances significant is Hall's health condition, as he continues to experience a protracted battle with stomach cancer. Preaching out of Phillippians 4, Hall proudly proclaimed at the Pastors' Conference "Jesus is enough!" His message continues to be viewed online. Hall also inspired many CrossTimbers campers who made spiritual decisions during the four-day session. "There's something about being able to preach that energizes you," Hall said. "I want to do it. It's the calling God's placed on my life, so anytime you can do what God's called you to do there's not just energy, there's empowerment through the Spirit. And God gives you what you need." Other than his preaching obligations at his church, Hall made no other speaking arrangements since his appearance at CrossTimbers.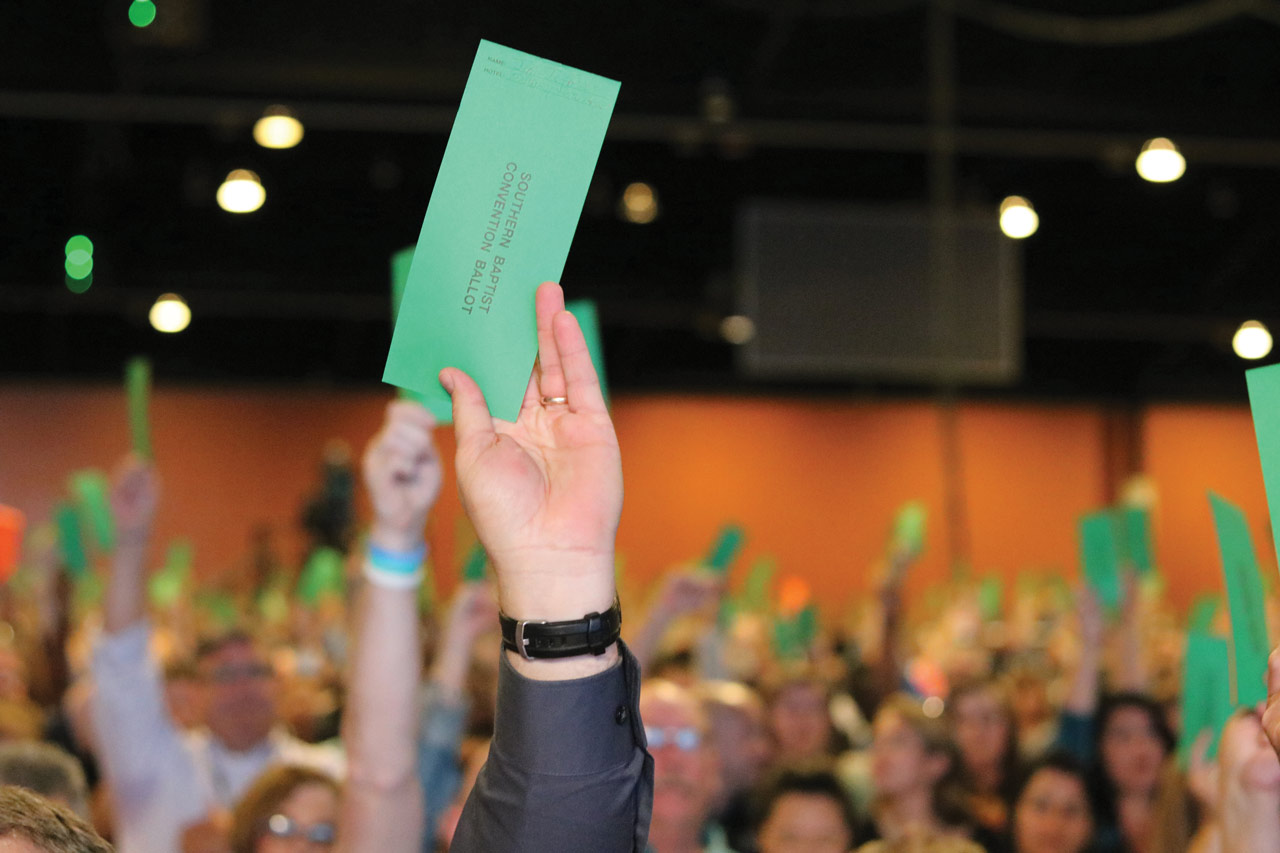 ///SBC denounces 'alt-right white supremacy'
A memorable moment during the SBC Annual Meeting last June occurred when a nearly unanimous vote by Messengers approved a resolution denouncing "alt-right white supremacy." The action came after a wave of protests on social media from black and white Southern Baptists and other evangelical Christians led to the Resolutions Committee reconsidering and bringing the resolution to the floor. The committee apologized to the convention for "the pain and the confusion" that was created for not originally proposing the resolution but said they share the "abhorrence of racism and especially, particularly the vicious form of racism that has manifested itself in the alt-right movement." Dwight McKissic, the African-American pastor who submitted the original resolution on the "alt-right" expressed gratitude for approval of the committee's final version.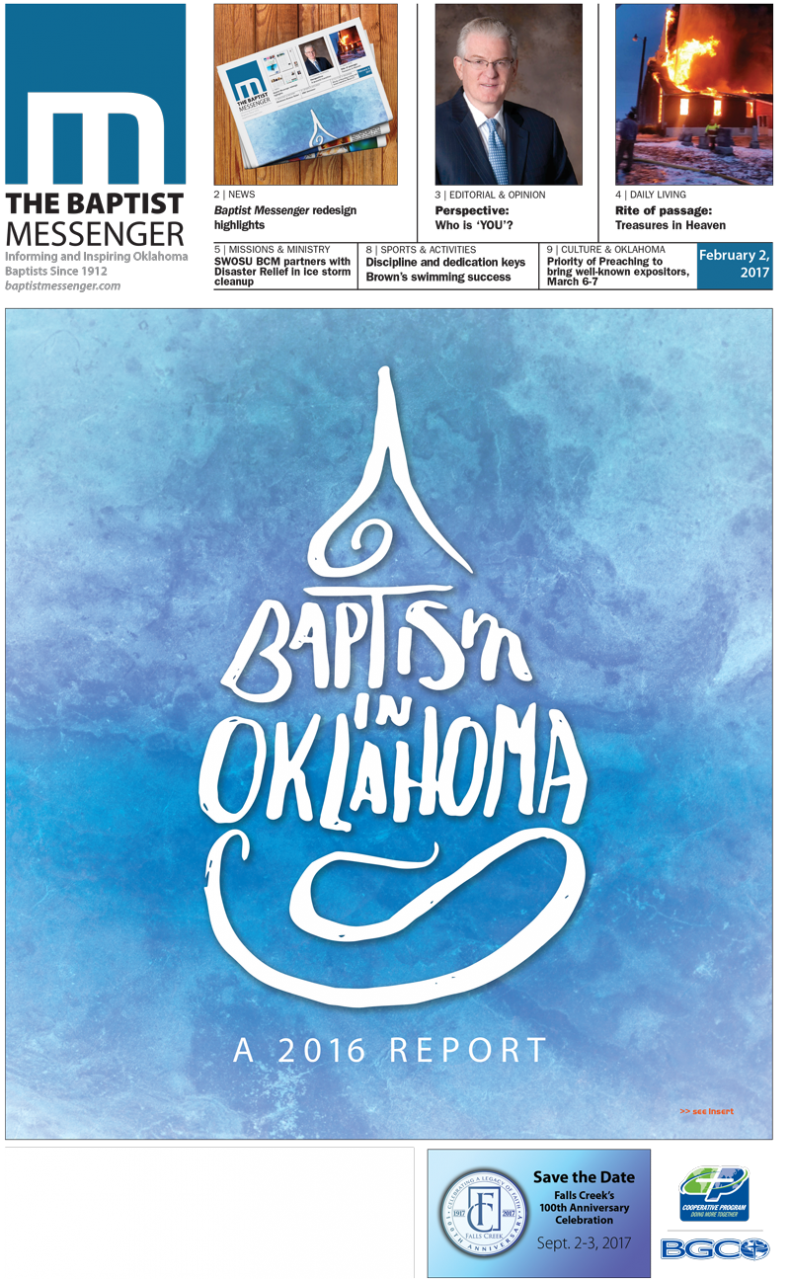 ///Churches experience impactful revivals and bounties of baptisms
Multiple Oklahoma Baptist churches reported significant numbers of people making spiritual decisions during times of revival. Ada, First saw approximately 200 people make life-changing commitments including more than 65 baptisms during the church's "Awaken Ada" last February. Coweta, Community, a church plant of Broken Arrow, First, reported its baptism records were increasing over a span of three years, recording nearly 100 baptisms in that timeframe. One in particular was Spencer Shamas who is a quadriplegic and was baptized with assistance from others. Rural churches also were experiencing spiritual blessings, such as Madill, Little City reporting 32 baptisms in 16 months. Ada, Trinity witnessed 63 baptisms, and approximately 140 people made professions of faith in Christ during a revival in August. Heavener, First had revival meetings in the high school gym and experienced 36 professions of faith in Christ, and Pastor Brock Hardin said the church has observed 37 baptisms since the September revival.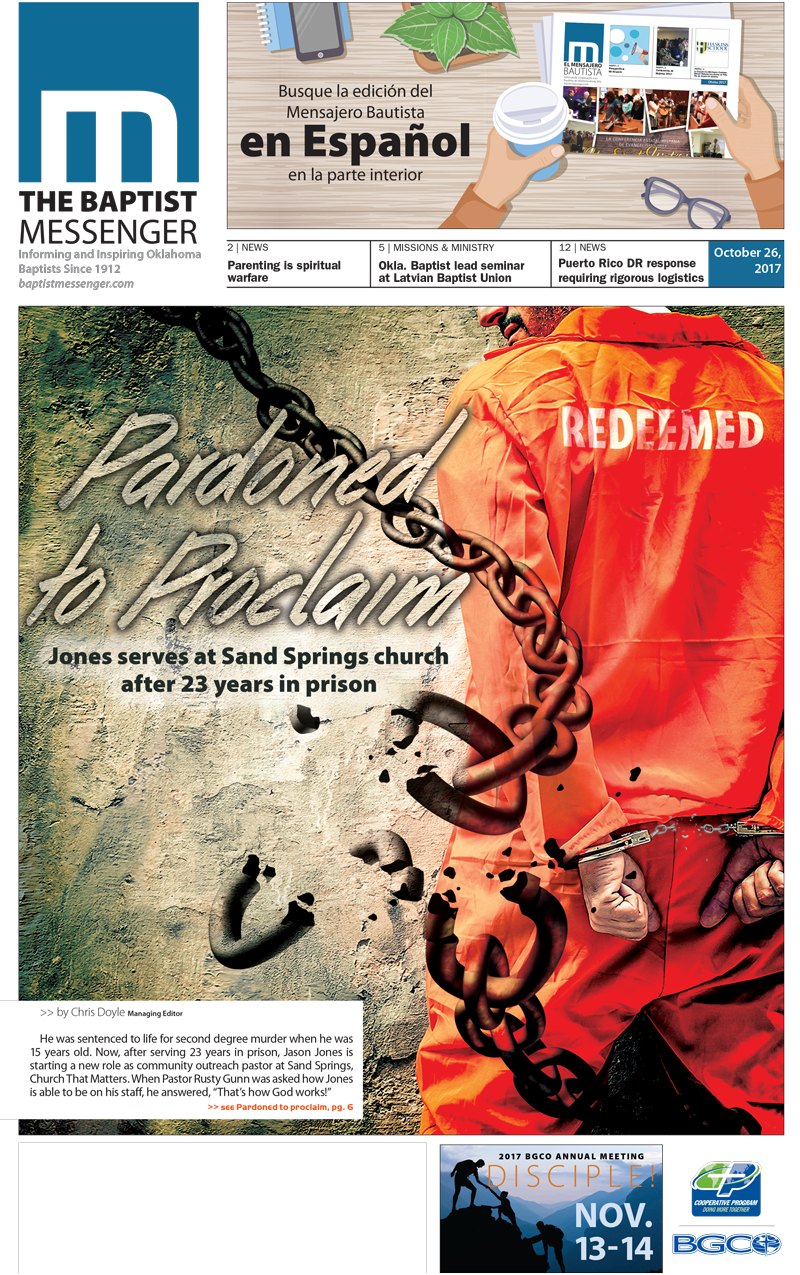 ///Pardoned to proclaim—Jones serves at Sand Springs church after 23 years in prison
Jason Jones' story was told in the Oct. 26 Baptist Messenger. Currently serving as the community outreach pastor at Sand Springs, Church That Matters, Jones served 23 years of a life sentence for second-degree murder. God used him to minister to other prisoners and in an inmate-led church. Jones made parole in 2012, and through a series of events that led him to connect with the BGCO Church Planting Group, he met Pastor Rusty Gunn who offered him a position at Church That Matters.
///Happy-Lee ever after—Del City family adopts four siblings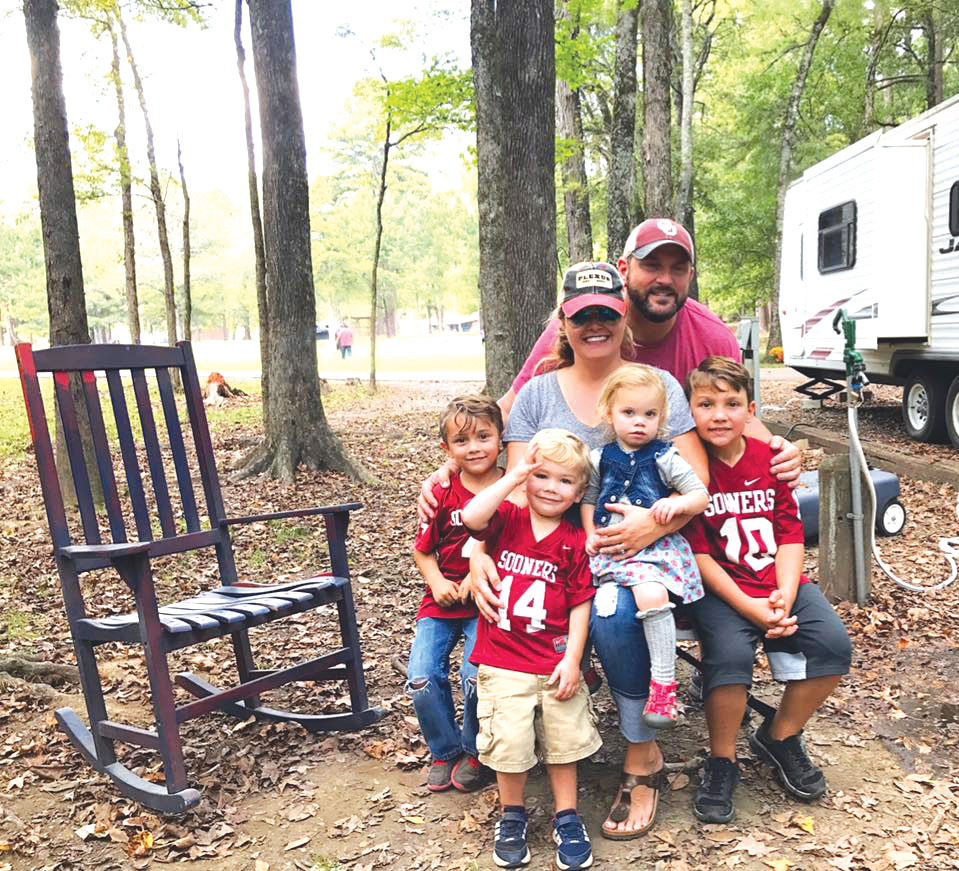 The story of Jared and Kelly Lee portrays one leap of faith after another in obedience to where the Lord was calling them. Their experiences involved job changes for Kelly, movingto Del City to serve at Del City, First Southern, getting involved in foster care and then eventually adopting a family of four children all under age 6. The underlying aspect through it all was remaining faithful in prayer as they served and obeyed the Lord. "We love our family, church family and friends from all over that are supporting us through many prayers, encouragement and words of wisdom over that last 586 days," Kelly said of their whole adoption process.
Five other 
noteworthy stories:
WWII veteran twin brothers honored. Claude and Clyde Stokes were recognized as war heroes in a ceremony at McAlester, First by an honorary French consulate.
Bethany 'bag ladies' bless OKC homeless. For more than five years, ladies at Bethany, First have made 170 mats out of plastic bags to offer to the homeless.
Former DOM miraculously healed of mysterious disease. Wayne Wall, former director of missions in Northeastern Association, suffered from Fronto-Temporal Dementia for three years but found God's gracious healing in 2017.
OU BCM announces $4.2M gift pledge. The Baptist Collegiate Ministry (BCM) at the University of Oklahoma received a major gift on Sept. 14 that will support the BCM's building campaign, creating opportunities for campus ministry.
New Disaster Relief facility opens in Okarche. A dedication ceremony on Oct. 21 highlighted the new Oklahoma Baptist Disaster Relief training, equipping and mobilization (TEaM) center, as Oklahoma Baptist leaders assembled to offer thanks to God for this place of ministry.