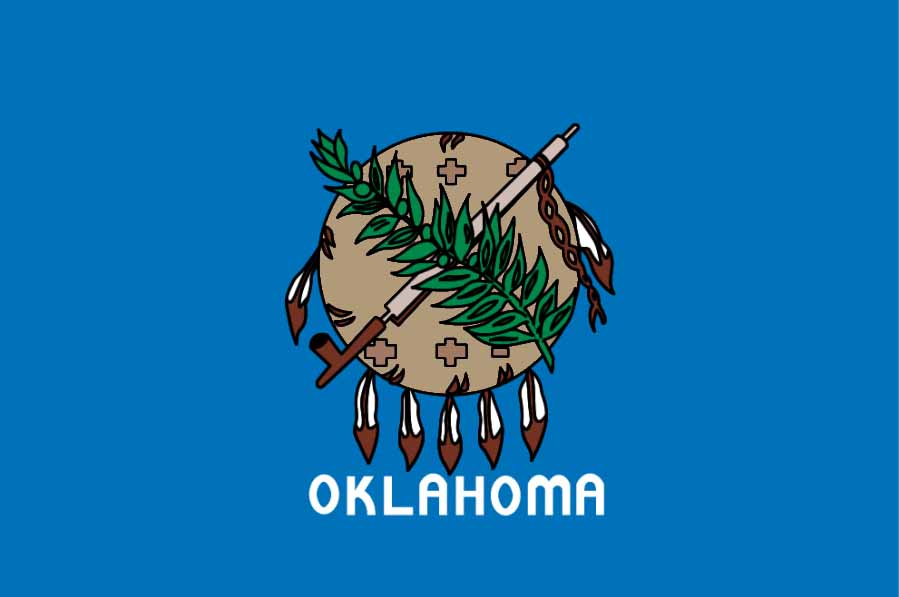 As the 51st Oklahoma Legislature convened Feb. 5, both House and Senate leaders were optimistic that significant legislation of concern to Oklahoma Baptists and other faith groups would be passed this session.
That said, the faith community has both an obligation and an opportunity to affect the legislative process, said Sen. Glenn Coffee (R-Oklahoma City), the Senate's co-President Pro Tempore.
"The stage is set in 2007 for the faith community to step up and make a difference at the State Capitol," Coffee said. "By working with the tied Senate and the pro-family majority in the House of Representatives, people of faith have a real opportunity to help make this Legislature the most productive and family oriented in history."
Coffee said for decades, the Oklahoma State Senate was known as the "graveyard" for good, pro-family legislation.
"From legislation protecting the rights of the unborn to tax relief for Oklahoma families, from tougher education standards to protecting the institution of marriage, good legislation was often passed by the House of Representatives, only to be swept under the rug by the Senate's old guard liberal leadership.
"We did have some limited success in enacting significant pro-family legislation during the past few years, despite opposition or reluctance by the Senate's liberal old guard, such as the Marriage Protection Amendment in 2004 and a pro-life bill in 2006. But most pro-family bills never saw the light of day in the State Senate. Thankfully change has come to the Oklahoma State Senate."
Last November, voters elected Republican senators in two seats previously held by Democrats, giving the GOP a 24-24 tie in the chamber for the first time in Oklahoma history. (Until 2006, the Democrats always held a majority of seats in the Senate.)
A new power-sharing agreement between the two parties was adopted Jan. 2, giving Republicans the opportunity to play their most significant role ever in shaping the Senate's legislative process, Coffee said.
"Perhaps the most noticeable change will be on the Senate's Health and Human Resources Committee, which has jurisdiction over most abortion-related legislation," he commented. This committee was previously chaired by former Sen. Bernest Cain, a fervent opponent of pro-life legislation, who was term-limited out of office in 2006.
"Because of the power-sharing agreement, the Health and Human Resources Committee now has a Republican co-chairman, Sen. Todd Lamb of Edmond, who is strongly pro-life. It is a new day in the Oklahoma State Senate.
"The tied Senate isn't the same as having a majority, but the new power-sharing arrangement at least gives pro-family legislation a fair chance of receiving a hearing and a vote in committees where these bills used to be dead on arrival. This is significant progress for those of us who care about pro-family issues."
In regard to possible pro-life legislation, Senate President Pro Tempore Mike Morgan, (D-Stillwater), said, "In each of my first two years as President Pro Tem of the Senate, the Legislature has passed significant pro-life legislation designed to reduce the number of abortions in our state. There are a number of other measures out there this year, and we will give each one of them due consideration."
Morgan added that creation of the state budget, as always, will be important.
"I believe that we must consider the state budget as a moral document," he said. "That's why we should work hard to do all we can to allow all Oklahomans the opportunity to succeed in their lives. That means enacting policies that allow everyone access to affordable healthcare and a quality education."
On Jan. 31, Speaker Lance Cargill (R-Harrah) and House Republican leaders unveiled the Safe Families platform in their 2007 Year of Ideas Agenda in advance of the upcoming legislative session.
The Safe Families platform of the agenda aims to boost public safety, protect children, offer immigration reforms and increase investments in the state's transportation infrastructure.
"Oklahomans deserve to live in a safe state, free from violent criminals and dangerous predators," Cargill said. "We must be tough on crime, but also on the causes of crime, by fostering partnerships with faith-based and volunteer community organizations to help reduce repeat offenders. Our neediest citizens should be protected by a social safety net that has not been frayed by the strain of illegal immigration. And a safe Oklahoma must include a quality transportation infrastructure-not only to support economic growth and to boost opportunity, but also to protect lives."
Oklahoma House Minority Leader Danny Morgan, (D-Prague), said "my particular passion is health care costs. I see it continuing to take a real toll on the financial stability of our homes. I employ about 80 people across the state. I pay for my employees' coverage, and I continually see us having to pay $500-$1,000 per month for dependent converage and that really puts a financial strain on marriages. People like to talk about family values; I like to talk about valuing the family.
"That's trying to find ways to put more of the disposable income back into the pockets of those hard-working families, because we have too many families where one spouse is not able to stay home. They both have to work just to meet the basic necessities."
As to pro-life issues, Morgan said, "Our caucus has always left pro-life, pro-choice decisions to the individuals and to their districts. We have some who are pro-life and some pro-choice. My personal philosophy is we take care of our children from conception all the way through until they turn college-aged. Our children need a safe environment.
As he begins his second term in office, State Rep. Mike Thompson (R-Oklahoma City) plans to continue supporting pro-family legislation.
"Anything we can do to protect the unborn and support traditional families, we should," said Thompson. "And I will continue to oppose proposals that will harm families-such as the expansion of gambling."
Thompson co-authored two major pro-life bills in the past two years that required parental permission for abortion and requiring abortionists to provide all relevant information about the development of unborn children-including sonograms-before the procedure could be performed.
The two bills were the most significant pro-life legislation approved in Oklahoma history since the legalization of the procedure.
Thompson said he will also work this year to allow more faith-based groups to receive government contracts to deliver social services, including aid for the poor and convict rehabilitation efforts.
"Faith-based groups are a proven way to end the cycles of poverty and violence, yet the government often prevents them from performing those services when state money is involved," Thompson said. "That has to end if we are serious about caring for the poor and reforming criminals."
Pro-Life measures aim to strengthen state laws
Several measures of interest to the faith-based community are being proposed during the 51st Oklahoma Lgislature, which began Feb. 5.
One by State Rep. Sally Kern (R-Oklahoma City), specifies that doctors who are not allowed to practice at a nearby hospital would be prevented from performing abortions.
Kern also filed a measure that would strengthen last year's parental notification law.
"Like most Oklahomans, I believe life begins at conception and am deeply disturbed that there is more red tape required to pierce someone's ear than there is to end an unborn baby's life," said Kern. "My bills will ensure abortionists who are more interested in fast cash than patient care can't evade Oklahoma's informed-consent and patient-safety laws."
Kern's House Bill 1004 would require doctors who perform abortions to have clinical privileges to render patient care at a local hospital that offers obstetrics and gynecological services. The hospital must be within 30 miles of where the abortionist practices.
House Bill 2047 would build on the Parental Notification Act by requiring women who seek abortions to provide proof of age or emancipation, and parents who consent to a minor's abortion would have to provide a copy of their identification along with a signed, dated and notarized letter of consent.
The bill would also require doctors who perform emergency abortions on minors to notify the child's parents within 24 hours after the procedure, and keep the parent's notarized consent form and proof of identification in the child's medical file for at least seven years.
In 2005, the Legislature passed legislation that requires parental notification for minors seeking an abortion; a state version of the federal Unborn Victims of Violence Act, which criminalizes acts of violence that result in death or harm to an unborn child; and an informed consent law requiring doctors to fully inform women of the risks involved prior to performing an abortion.
Last year, the Legislature passed another law that requires an abortionist to obtain the written informed consent of one parent before performing an abortion on a minor; to give the mother the option to view her unborn baby by ultrasound prior to the abortion; and to inform the mother that her unborn baby, if 20 weeks or older, may feel pain during an abortion and that anesthesia can be administered to the baby to relieve that pain.
The measure also contained language that expanded the recognition of an unborn child as a separate victim if a crime is committed against the mother, and that allows funding to be directed to organizations that help pregnant women with pro-life counseling and support-services.
Other measures of interest to the faith-based community include:
_ House Bill 1816, authored by Rep. David Dank (R-Oklahoma City) would increase the penalty for sex offenses against children under 12 to a minimum of 25 years and no more than life imprisonment. No minimum sentence now exists for such offenses.
_ House Bill 2101, the Transformational Justice Act, authored by House Speaker Lance Cargill, (R-Harrah), which encourages state prisons to partner with faith-based, community and voluntary organizations to help inmates rejoin society and reduce the rate of repeat offenders. A similar measure died in the State Senate last year.
_ House Bill 1317, by Rep. John Wright (R-Broken Arrow), and Senate Bill 714, by Sen. James Williamson (R-Tulsa), which restricts the performance of an abortion in state medical facilities or by personnel employed by the state.
_ House Bill 1652, by Rep. Pam Peterson (R-Tulsa), which establishes an objective standard for a "medical emergency" so that this exception to the informed-consent requirements of Oklahoma's abortion law will not be subject to abuse.
_ House Bill 1632, by Rep. Charlie Joyner (R-Midwest City) and Sen. Brian Crain, (R-Tulsa), which prohibits coverage for non-life saving abortions under health insurance policies except through an optional rider for which an additional premium has been paid.
_ House Bill 2181 by Rep. Skye McNeil (R-Bristow) and Sen. Williamson, which regulates the use of the RU-486 abortion method.
_ House Bill 2042 by Rep. George Faught (R-Muskogee), and Sen. Crain, which revises the statutory definition of abortion to include a new abortion method in which a drug is injected into the baby's heart to cause death in utero.