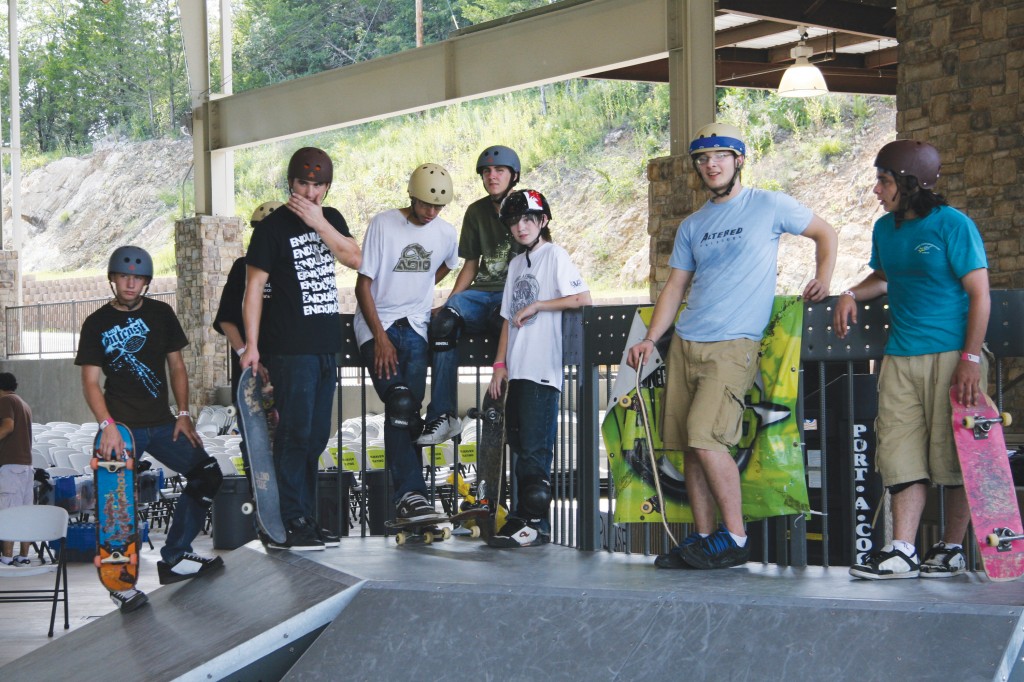 Holy rollers are flying high at Falls Creek Baptist Conference Center. No, they aren't the types that jump a pew, but they are known for jumping a curb and sliding down the handrail of a stairway. Skateboarders and roller skaters expect to be run off from sidewalks, parking lots and shopping malls. But when it comes to Falls Creek, it is come one, come all.
Thanks to a generous donation by Hugh and Nelda Swift of Duncan, SwiftSkate rolled out the red carpet for skaters during the first week of Falls Creek's annual youth encampment. The skaters have been impressed by what they have seen. Better yet, many are coming to know the Lord as Savior as a result of hanging out with holy rollers.
Avid and extremely talented skateboard enthusiasts, Corey Seitz and Ben Winters, committed their summer to reaching out to fellow skaters who have come to Falls Creek to fly through the air, grind down ramps and spin their way to the edge of a huge half-pipe obstacle. The physical demands are extreme, but the results are worth the effort.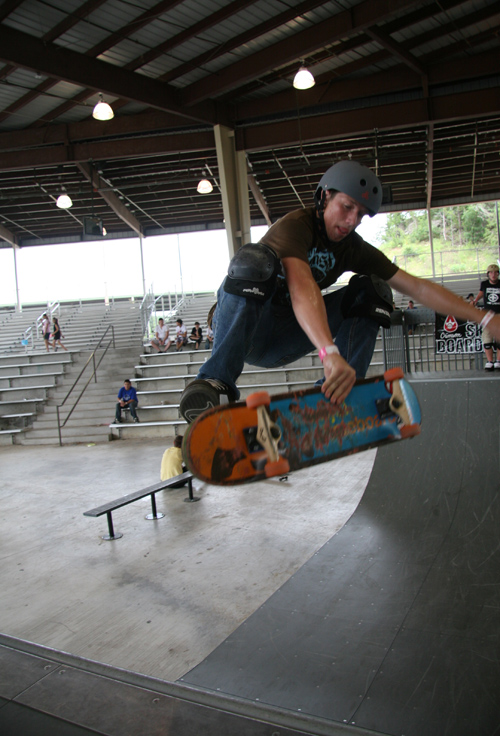 "The park is really great. The kids love it," Seitz said. "We have 9,000 square feet of incredible skate park. The quality of the park is top notch. It flows very well. You don't have to stop and turn around. You can continue around the park as many times as you like."
"Day by day, we get to know these kids. That's where the fun comes in because we get to experience new relationships with the skaters every week," Winters explained. "The kids start talking with us, and in the process, we are able to share our testimony and witness to the skaters we are hanging out with. We share with them about the love of Christ and how that relates to their lives."
Typically, skaters aren't known for spending time at church, but a growing number of churches are building skating activities into their outreach programs. Falls Creek provides the perfect venue for skaters to interact in a unique and challenging way.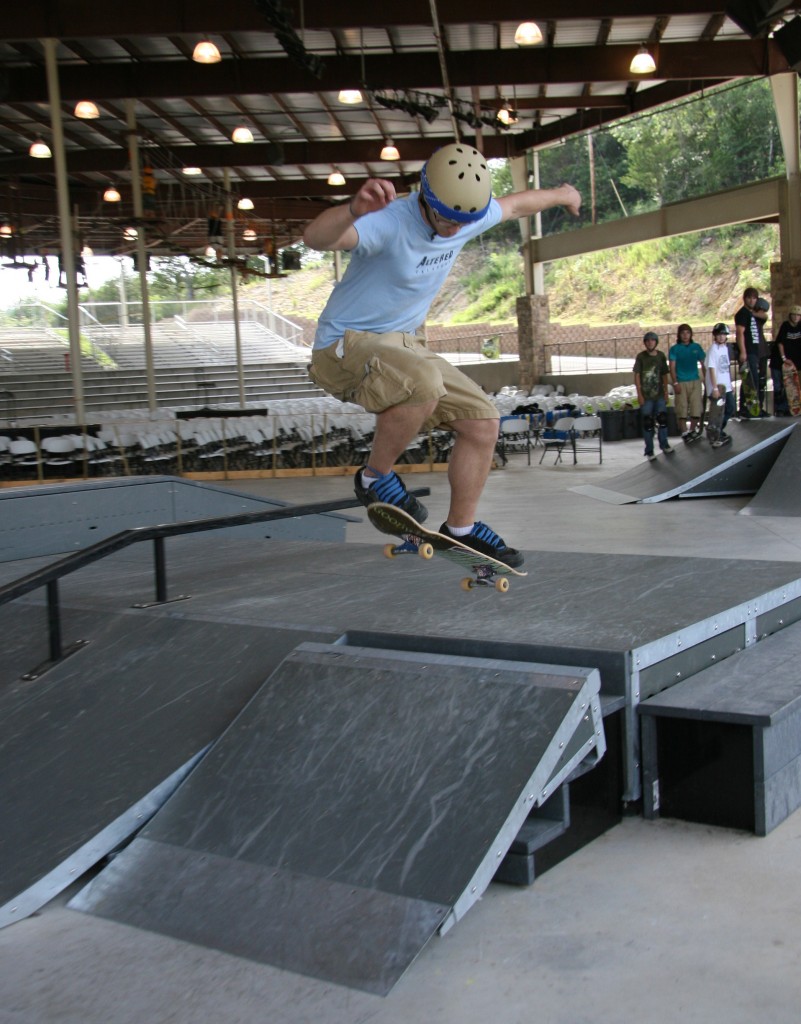 Skateboarders have a language and culture of their own. While it is difficult for a novice to understand skater jargon, it is easy for anyone to sense the enthusiasm skaters have for their sport.
"The skate park has a really cool set-up. I have had fun doing switch ollie pyramids. I ride goofy and then I ollie. That's where you, like, get in the air and then go over the edge," said Trent Brewer as he stopped for a break on his way through several obstacles at SwiftSkate.
When Brewer heard about the new skate park at Falls Creek, he couldn't wait to try it out. The thought of spending a week skating caught his attention. In the process, the Holy Spirit captured his heart, and by the end of the week, he gave his life to Christ.
"It is very fulfilling to know that Ben and I have a little part in seeing these students come to know Christ," Seitz said. "Knowing something we said during the week has helped draw them closer to Christ is a great thing."