DAVIS—Fall has begun and allowed opportunities for many to enjoy what the Conference Centers of the Baptist General Convention of Oklahoma (BGCO) can offer. Though many are familiar with the summer camps that happen at Falls Creek and CrossTimbers, both locations have been busy this time of year as well.
"Between Labor Day and Christmas, Falls Creek and CrossTimbers have 24 events scheduled, combined," said Jason Langley, director of BGCO Conference Centers. He mentioned that these scheduled events allow the Conference Centers to minister to all age groups.
Three such events happened within a week of each other, and two were on a weekend in the prime of Fall Break for schools.  Both "Fall Back" for high school and middle school students at Falls Creek and "Catapult" for pre-teen students at CrossTimbers happened Oct. 20-21. "Legacy: A Fall Festival for Older Adults" occurred Oct. 23-24 at Falls Creek.
"Fall Back and Catapult are opportunities for us to offer laid back events," Langley said. "They are not activity driven. They both are relaxed settings. The kids now, being in school, are in high-activity mode, going all the time. So now with youth ministers and children's ministers, they get to slow down with their kids. What's interesting is the kids don't even run like they do in the summer. They are used to being on a schedule this time of year, so they come to relax and focus on discipleship."
Langley said it's a similar atmosphere for the Legacy retreat.
"What's interesting with the Legacy retreat is it's simpler and offers opportunities to visit," he said. "They sit at the tables, play games and visit and also enjoy great messages and Christian entertainment."
Opportunities to enjoy the Conference Centers can happen throughout the year, and Langley said many people are welcome to take advantage of these great events.
"Because this is such a special place, we do believe we offer opportunities to draw away from the busyness and constant barrage of social media and other distractions," Langley said. "When you have time away with the Lord, it's transforming, so we provide a place where people can do just that."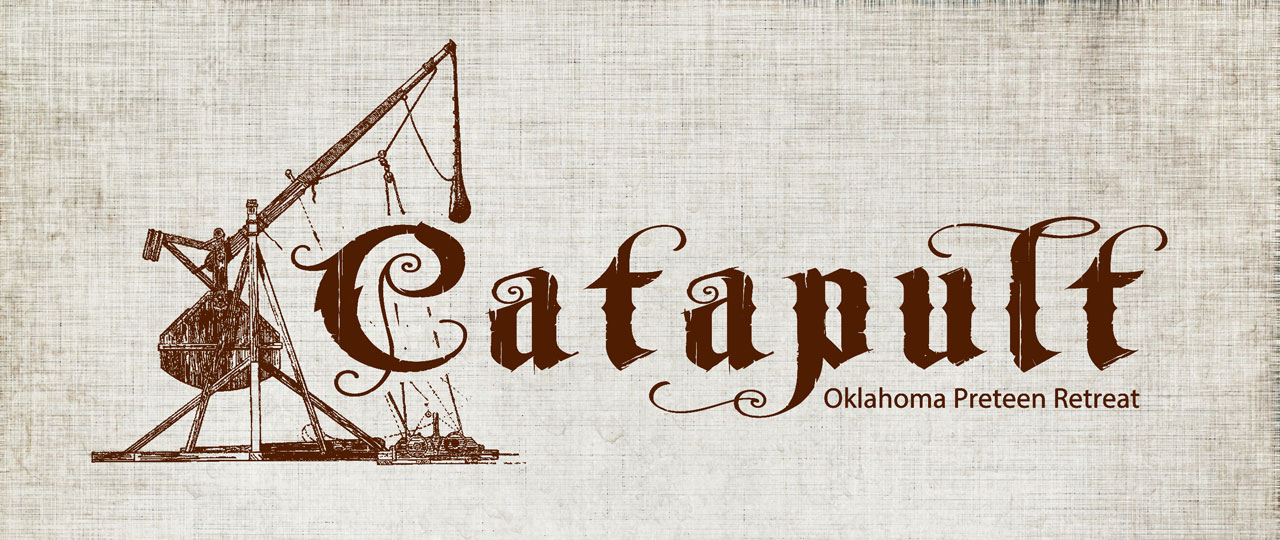 Catapult Preteen Retreat had its second annual event, Oct. 20-21, for 5th and 6th grade students and offered a getaway experience at CrossTimbers Children Mission Adventure Camp.
The retreat had 205 campers and sponsors in attendance with 14 churches represented.
Barry Williams, children's pastor at Sulphur,  Crossway, was the speaker at Catapult. He also was a camp favorite in the summer, speaking during Session 6 at CrossTimbers.
REST Worship led times of worship through music during the three sessions that met in the open-air tabernacle. The opening session on Friday night, Oct. 21, was especially inviting. Though the summer sessions in the tabernacle are fun times, the Catapult sessions had a different setting with cooler weather and pleasant lighting that is rarely used in the summer.
Students enjoyed many of the offerings that CrossTimbers provides during the summer. Instead of water sports, they experienced camp fires, gaga ball, nine-square, target sports, hiking to the cross structure and frequent visits to the canteen and gift shop.
For more information about events happening at CrossTimbers, visit www.crosstimbers.org/events.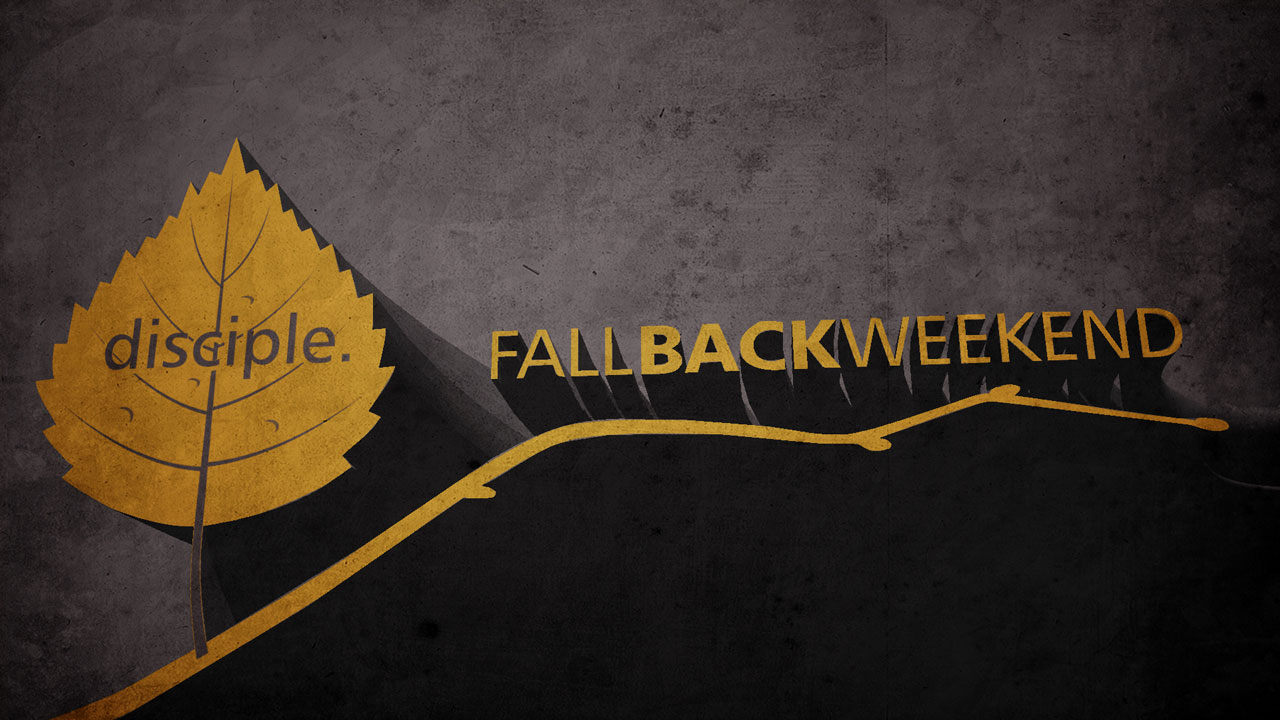 Fall Back Weekend just had its seventh annual meeting at Falls Creek Baptist Conference Centers, Oct. 20-21, providing an opportunity for students to relax during their time off from school.
Total registration for the event was 1,444 students and sponsors, representing 70 churches. Though the number seems small, it makes for a good environment for Fall Back's intention, which is to offer church student ministries an opportunity to help its students grow in their faith.
The Fall Back Weekend committee has said in the past they focus this retreat on reflection and rededication to spiritual decisions recently made during the summer camp experience.
Brian Mills, college pastor at Northwest Ark., CrossChurch, was the speaker at Fall Back, and he shared about Mary's faith in John 11, after her brother Lazarus died. Mills said though she was discouraged, Mary's faith in Jesus remained strong.
Summit OK Collective led times of worship through music during the three sessions.
Fall Back participants enjoyed live music on the Plaza, the zipline at night, bonfires, hiking and a massive dodgeball tournament in the Amphitheater. The new 1917 Cafe and Gift Shop also were open during Fall Back.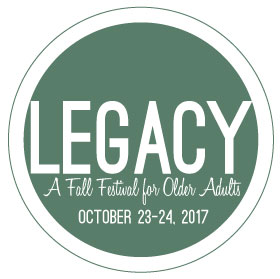 The Legacy Fall Festival experienced its second year, Oct. 23-24, allowing participants to enjoy either a two-day retreat or a Tuesday outing at Falls Creek. Legacy had a total of 142 registered with 188 registered for the two-day event.
On Monday evening, Oct. 23, Anthony Jordan, executive director-treasurer of the Baptist General Convention of Oklahoma (BGCO), was the main speaker, and Keith Burkhart, BGCO family and men's ministries specialist, said Jordan made an emphasis relating to the event's theme.
"Dr. Jordan talked about legacy and talked about his mother and how her legacy impacted him and others," Burkhart said. "And he shared about his own life ministry as he is transitioning as he retires next year."
Matt Blagg, worship leader at Edmond, North Pointe, led times of worship through music and also introduced some ministry friends he served with during prison ministry events. Tino Wallenda is a tightrope walker, who demonstrated his skills and also spoke about putting his faith in Christ. Ventriloquist David Pendleton also entertained retreat attendees.
Burkhart said older adults enjoy going to Falls Creek. "They love it. They just can't say enough about Falls Creek."