The summer of 2020 is different. Really, this year has already proven to be one for the books, but even now, in the midst of altered routines, God is moving.
Realities experienced in recent weeks have provided opportunities to flex, learn, grow, change and keep moving forward with the Gospel. Committed to seeing students come to faith in Christ and grow in Him, the Oklahoma Baptists youth ministry staff has been working on two exciting opportunities available to resource groups in advancing the Kingdom this summer.
Even now God is working. Even now, believers worship. Even now, God's people willingly respond to His move!
Although Falls Creek youth camp will not take place on grounds in the Arbuckle Mountains this summer, this will be a great summer. Students, leaders and churches can come together in person, digitally and through resourcing to unite around the task of seeing students saved and grow in Christlikeness, for lives to change and groups to grow together.
Virtual Falls Creek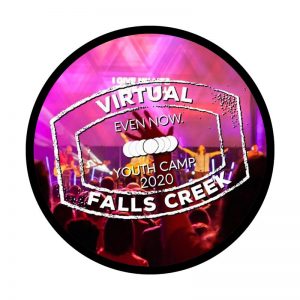 The first option is a Virtual Falls Creek kit, providing some familiar elements offered through a week of Falls Creek and based on the theme "Even Now." Groups can enjoy downloadable worship services including worship sets and evangelistic sermons from a few of our favorite Falls Creek guest bands and preachers, a group Bible study resource, a student quiet time guide and a leader quick start guide.
The kit will also include leader decision follow-up resources, links to online giving to the My5 offering, timely and helpful video student breakout content, an online mission mobilization portal, as well as some fun add-on extras aimed at engaging students with camp at home. The virtual option offers customizable resourcing for churches to bolster their summer plans.
Sarah Wooten, Falls Creek Program Associate, said of the virtual resourcing, "I am excited about this great opportunity to plug students in at the church or from their homes." Through the virtual camp experience, the continued commitment is to see students saved, the church equipped and believers sent on mission around the world.
Falls Creek Road Show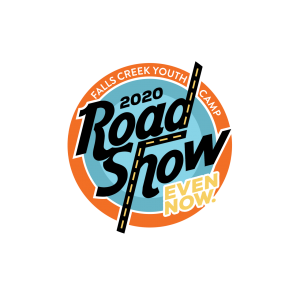 The second option to bring Falls Creek youth camp to the state is the Falls Creek Road Show. Churches have the opportunity to connect their youth groups to one of the more than 10 tour stop locations around the state to enjoy a night of worship, challenge and preaching.
The Gospel message will be clear, and students will have a chance to respond with saving faith in Jesus. Cody Dunbar, The Summit OK Collective, Brian Mills, Stuart Henslee, Caleb Freeman and others will lead out on these powerful nights of corporate worship.
Jake Anson, youth pastor at Ardmore, First, is serving as one of the Road Show site hosts and said he is looking forward to this unique opportunity.
"I am beyond excited for the Falls Creek Road Show," Anson said. "I pray God uses it to bring students into a relationship with Christ and that we see people reconnect to the church through this event. It holds a level of excitement I cannot recreate, so I pray that students come and that God will move!"
To further resource churches, Road Show events will livestream when possible.
Even now, the Oklahoma Baptist youth ministry community has an opportunity to connect students with the Gospel. There is something for leaders and students this summer through the ministry of Falls Creek youth camp. This moment in time will be remembered as one in which God did what only He can do, apart from man's plans, outside of valued traditions and beyond expectations. Even now, God's people can pray to that end and join in that journey.
Registration and information for both Falls Creek options this summer, including complete Road Show line-up, schedule, and details, are available online at skopos.org/fallscreek. Follow Oklahoma Baptist youth ministry on Instagram and Facebook (@okbaptistyouth) for other youth camp and summer updates.