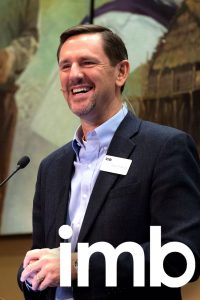 Our International Mission Board (IMB) established a new president earlier this month, Paul Chitwood. I admire Dr. Chitwood and fully support his work as our IMB President. I believe we will see a great Gospel advance under his leadership. In the press conference following his election, Dr. Chitwood said this about the IMB vision statement:
"I do not bring a new vision to the IMB. In fact, I don't believe the IMB's vision is ours to fashion. God has given His vision to His Church. That vision stated in Rev. 7:9 of 'a multitude from every language, people, tribe and nation' is His vision… He has given that vision to Southern Baptists—He has given that vision."
I like that. Global Gospel advance is not an idea that Southern Baptists created. It is the command of our Lord Jesus. Our commitment to calling out, sending and supporting missionaries is a biblical commitment. When we pray for and give to support our missionaries, we are not merely being loyal to our Southern Baptist work; we are being obedient to Jesus Christ.
Listen to the heartbeat of our new IMB President Paul Chitwood:
"I will also seek to use the IMB Presidency as a platform to champion the Cooperative Program and certainly the Lottie Moon Christmas Offering. With regard to the Lottie Moon Christmas Offering, I want to call on Southern Baptists to make this year's offering the largest in our history. Never before have we had the needs and opportunities that we have at this moment in history.
"We have thousands of missionaries on the field, 42 more appointed last night. Those missionaries deserve our full generous and gracious sacrificial support. And I'm hoping that we will see that support of Southern Baptists grow, and I am hoping that we'll see it grow in a significant way during this Lottie Moon Christmas Offering season that is about to launch. I feel so blessed to be in this seat as we launch the 2018 Lottie Moon Christmas Offering season—to see what God will do through Southern Baptists who, I know and believe, are generous people and who are passionate about the work of getting the Gospel to the nations."
Oklahoma Baptists, let's get behind this good man and show our commitment to this one sacred effort. Let's lead the way for our brethren across the Southern Baptist Convention. Let's fully engage in the Week of Prayer, and let's give more than ever before to the Lottie Moon Christmas Offering.
I am proud to serve with you, brothers and sisters.