WAGONER—More than 65 women's missions and ministry leaders gathered for a weekend of leadership development, networking and personal retreat at the annual Embrace Retreat sponsored by the Baptist General Convention of Oklahoma (BGCO) Women's office, Jan. 9-10 at Tulakogee Conference Center.
The theme, "Seasons of a Leader's Life" focused on emerging leaders, active leaders and those entering a season of leaving a legacy. These stages of leadership were based on the popular leadership book by Jeff Iorg, president of Golden Gate Theological Seminary. Each participant received a copy of Iorg's book.
"This annual retreat allows us to bring together an intimate gathering of leaders. We have the opportunity to hear their heart for reaching women in their churches and community, plus engage in discussions on a more personal level than other events," said Kelly King, BGCO women's specialist.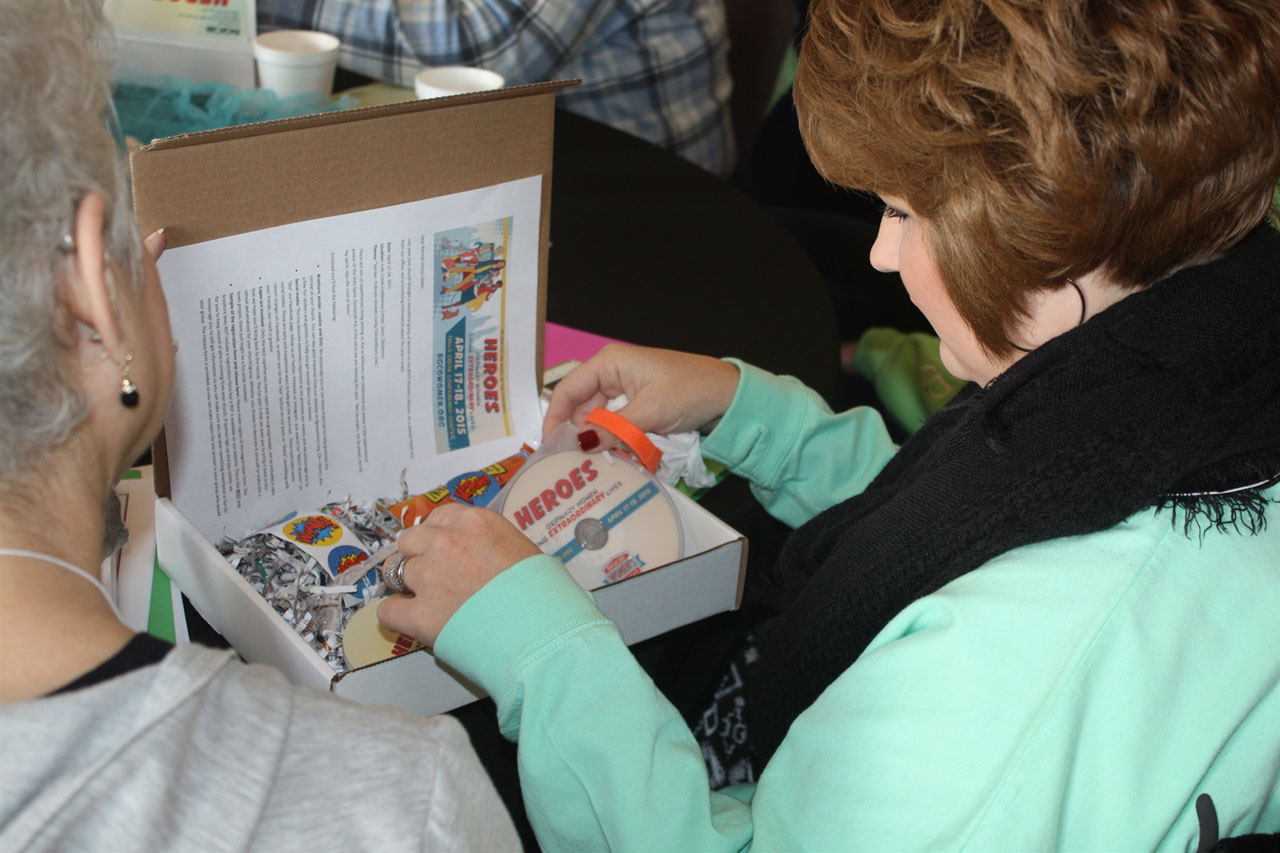 In addition to group sharing and networking, women had the opportunity to learn about team-building and ministry branding from Susan Helm, preschool minister and women's ministry director at Owasso, First. King shared information about BGCO women's events and ways ministries could use social media. She also shared a variety of resources that can benefit ministry leaders.
"Some of the biggest challenges our women face is learning how to integrate generations in their ministry. They also want to take back practical ideas they can implement in the coming year," said King. "We may not have all the answers to their questions, but we are definitely listening to their concerns."
Worship times were led by Brooke Shepherd and Hope Schmidt, both from Bartlesville, Southern.
"The overwhelming majority of women leaders are volunteers, so this weekend gives us a unique look at the challenges they face and how our convention can be helpful in their calling," explained King. "While we pray women receive good information and connect with one another, I believe our office benefits greatly from hearing their hearts to reach our state for Christ."