Greetings!
There's been a lot of talk this week of banning books—on the same week that featured Read Across America Day (March 2).
I won't go into the exact details or the political ramifications, except to say it's always better to decide for yourself or to learn from a respected advisor than for a group or governing body to decide for you by making an ultimatum about books.
"but test all things. Hold on to what is good" (2 Thess. 5:21).
With reading in mind, I decided to share in this week's DHD six books I read in my earlier years. These are fictional favorites, from my elementary years through college and into my late 20s-early 30s.
Thank you for reading!
City Kid Farmer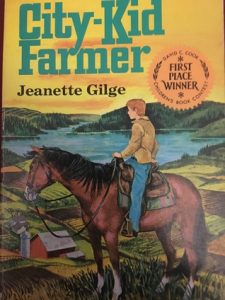 I'm guessing I read this when I was in the fifth grade. It's not a well-known book, but I remember my mom buying it for me. I think it was in the summer, and I would gripe about being bored. I'm guessing Mom bought it for me, so I would stop complaining.
It's a simple story about a young boy whose dad lost his job and had to move back to the family farm for work. The boy learns a lot about country life, gets picked on by local boys because he is a "city kid," but he has a few godly influences who help him during this adjustment.
This is a rare treat for a young person who enjoys reading. Unfortunately, in today's standards, the plot may come across lame, but there is an interesting development involving how the boy (I think his name is Mark) meets a challenge against the local boys.
Another reason it is rare is there doesn't seem to be many books written today with definite Christian virtues. City Kid Farmer rises above modern novels.
Growing Up Summer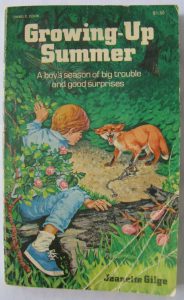 This is part-two after City Kid Farmer, and I confirmed, the boy in the story is named Mark.
Mark is now a teenager but still adjusting to farm life. Maybe the reason I enjoyed reading both of these books is I was going through similar life stages that Mark experiences. Once again, there are obvious Christian messages shared in Growing Up Summer, and for someone who is engrossed with the first story should appreciate what happens next with Mark.
Summer of the Monkeys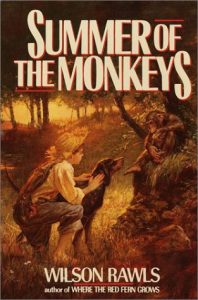 This is my all-time favorite book. I read this multiple times and loved reading Jay Berry's adventures with those monkeys down in the river bottoms in northeastern Oklahoma.
Most people are familiar with Wilson Rawls' other book Where the Red Fern Grows. This, in my opinion, is a better story. I won't spoil it, but Summer of the Monkeys has a happier ending.
For young readers, this is a great story. It's easy to get caught up with Jay Berry trying to catch monkeys that escaped a wrecked circus train. There's great suspense and lots of humor.
This Present Darkness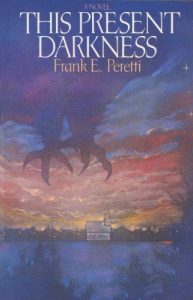 During my sophomore year in college, there was a growing rage among Christian circles over Frank Peretti's books that creatively depicted what goes on in spiritual warfare. The book that kicked off the rage is This Present Darkness.
I confess, this book was hard to put down. I'm an average reader (translation: I read slowly), but This Present Darkness was written with so much suspense and tension that I forced myself to read beyond my typical pace. It was easy to get pulled into what is going on among the angels and demons while affecting what's happening to a female reporter in the town of Ashton.
Peretti does not give an accurate interpretation of spiritual warfare. It's a pure fictional presentation, but This Present Darkness (and its sequel Piercing the Darkness) can help readers think about what Paul means in Eph. 6:12.
The Partner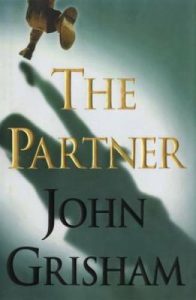 I became of John Grisham fan in my early 30s. I read all of his early novels after I watched The Firm and The Pelican Brief in the theaters.
My favorite Grisham book is The Partner. The lead role of the book, Patrick, is in Brazil after faking his death and stealing $90 million from the law firm where he was a partner. There is so much more to the story, but it is a fascinating series of events. After Patrick gets captured, he faces all kinds of conflicts, especially law suits, but he has answers for all of the challenges. It's so good and has an unexpected ending.
The Testament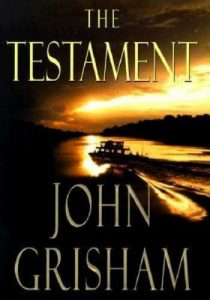 If The Partner has the best ending, Grisham's novel The Testament has a phenomenal beginning. To sum up, a very wealthy man is meeting with his lawyers to go over his last will and testament. It's quite a shocker when the man reveals he's leaving all of his wealth to an unknown woman who is a missionary in Brazil. And then the real shocker happens.
Grisham has a lot of great reads, but for me, The Partner and The Testament are on the top of the list.