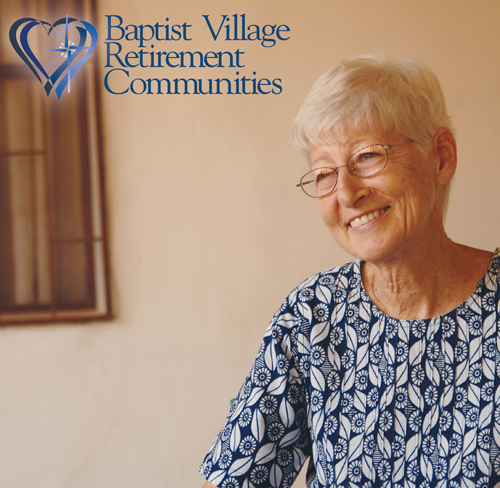 T.B. Lackey Health Care Center at Baptist Village of Oklahoma City and Evergreen Care Center at Baptist Village of Owasso were two of only four nursing facilities in the state to earn five-star 10 point ratings recently through the Oklahoma Health Care Authority's "Focus on Excellence" program.
As a result, they are among more than 130 nursing facilities in Oklahoma to earn the first quality-based bonuses awarded through program.
The incentive-based rate plan for nursing facilities was created under Oklahoma's Medicaid Reform Act of 2006. Focus on Excellence links nursing home pay to performance on 10 quality indicators, which range from resident and family satisfaction to quality of care and from staff retention rates to compliance with state and federal requirements.
The 265 participating facilities received a 1 percent bonus last July. As of Jan. 1, for the first quarter, 133 facilities will receive from two to 10 additional bonus points for performing well on the 10 quality measures. The points will be used to calculate additional bonuses of $1.09 to $4.36 per patient day and to determine a rating of one to five stars (one star for every two bonus points).
"Obviously, it is wonderful to know that two of the four nursing centers in our state receiving the highest rating are Baptist Villages," said Bill Pierce, president of Baptist Village Retirement Communities of Oklahoma. "We are so pleased to receive this designation in our 50th anniversary year."
Pierce pointed out that Judy Unruh and Arvella McCollom, the administrators at the nursing centers, are outstanding leaders, very experienced and called by God to this work.
"This is a wonderful confirmation of the great work the staff is doing," Pierce said. "It is a labor of love in service to the Lord for them. This is a public recognition of the great job they do every day. The staff is truly called to minister in a long-term care environment."
Pierce added that receiving this recognition in the first Health Care Authority rating cycle says clearly that BVRC has been providing this kind of service for years, long before it was tied to increased funding.
The other facilities receiving the top rating of five stars 10 points were Community Health Center, Wakita; and Eastgate Village Retirement Center, Muskogee.
Eighty-five percent of nursing facilities in Oklahoma are participating in the program. Those facilities recently received letters telling them how they scored under the rating system and what bonus they had earned.
Later this year, OHCA plans to post the star ratings on a Web site so consumers can see what scores each facility has received. Nursing facilities also will be able to post additional information, such as special services, activities or therapies they offer.
This is a great program, and the facilities have to work hard for those stars and points each quarter," said Cassell Lawson, Opportunities for Living Life director at OHCA. "And for the consumer, since the scores are updated each quarter, they will have access to the most current information about facilities they are considering for themselves or a loved one."
The Focus on Excellence program is open to enrollment for all regular nursing facilities. It uses regularly collected performance data to accomplish three purposes: (1) enable additional Medicaid payments to nursing facilities that meet or exceed any of 10 separate performance targets: (2) provide information to support a public star rating system for use by consumers in evaluating facilities, and (3) to give providers the technology and tools to set and meet their own quality improvement goals and compare their performance to facilities across the state and the nation.
Performance measures for the Medicaid payment calculations include quality of life, resident/family satisfaction, employee satisfaction, CNA/NA turnover and retention, licensed nurse turnover and retention, state survey compliance, level of person-centered care, Cclinical outcomes, direct care staffing hours, Medicaid occupancy and Medicare utilization ratio. All but the last factor are also used to generate the star and point ratings, plus a separate measure of overall occupancy.
For more information about Focus on Excellence or long-term care programs offered through SoonerCare (Oklahoma Medicaid), visit OHCA's Web site at www.okhca.org.