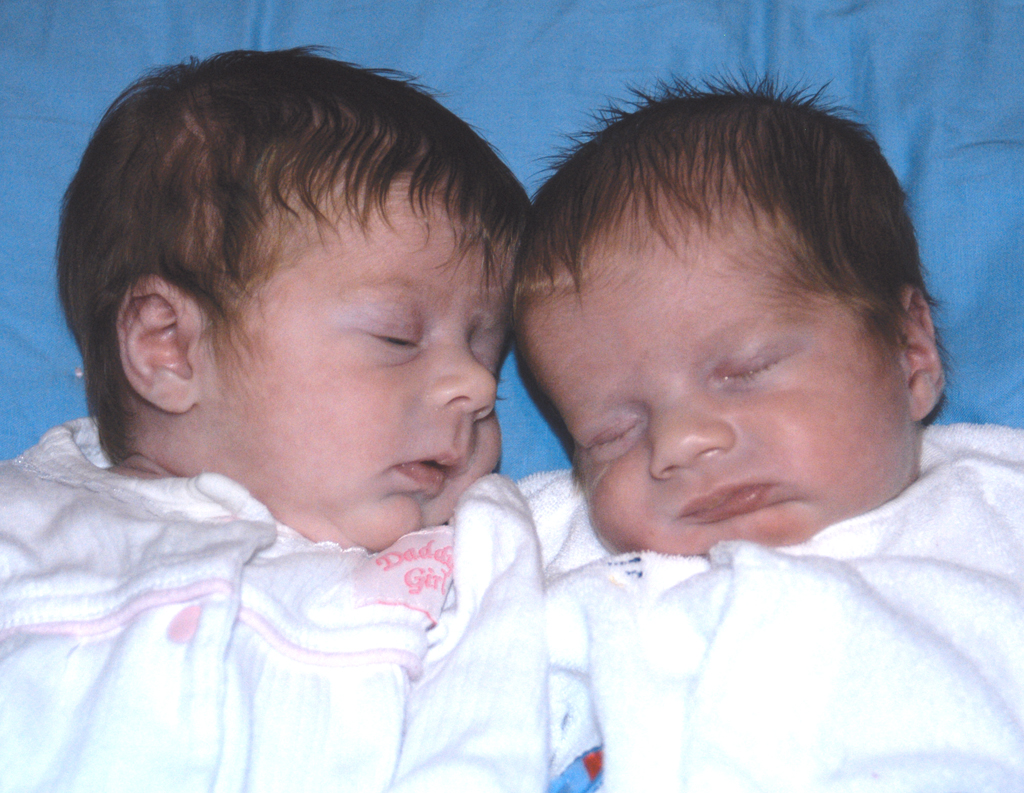 It's almost February, the month of Valentine's Day, Presidents' Day and most important, if you're someone who believes that life begins at the point of conception-Rose Day at the Oklahoma State Capitol. Oklahomans have an opportunity to express their belief in the sanctity of human life to their legislators during the 17th Annual Rose Day Feb. 6 at the State Capitol. Rose Day begins at 10:30 a.m. with rose distribution, followed by the pro-life rally at 11:45 in the fourth floor State House Chamber.
Each year, hundreds gather at the Capitol at the beginning of the new legislative session to promote and support the lives of unborn babies by meeting with their state senators and representatives and presenting them red roses, which represent the sanctity of the unborn. Attendees are encouraged to present roses to Gov. Brad Henry, Lt. Gov. Jari Askins and their state senator and representative.
But, does showing up at the Capitol in such an effort really make a difference?
"Absolutely," said State Sen. Todd Lamb of Edmond. "I think it serves two purposes. Personally for me as a conservative and somebody who believes in the right to life, it gives me encouragement to see my brothers and sisters take part in government and take a day out of their busy lives to come to the Capitol and hand out roses as a token of remembrance and to remind legislators that they are praying for them and to encourage them to cast pro-life votes in the upcoming legislative session.
Lamb, a member at Oklahoma City, Quail Springs, added that pro-life backers' presence sends a message to those on the other side of the fence, so to speak, too.
"It also reminds those who may not share our conviction that life begins at conception that there are people praying for them, too, and that there are voters conscious of the votes that they cast during the session," he said.
Lamb said those who cannot make their presence known in person at the Capitol can still have an impact on Rose Day.
"They can first and foremost pray, of course," he stressed. "Then I would encourage them to contact their legislators in other ways. If they don't know who their legislators are, they can go to the House or Senate Web sites or call their county or the state election board.
"Contact them and let them know you are one of their constituents and let them know you are praying for them, that you support pro-life issues and then encourage them to vote for pro-life issues during the session.
Lamb said people also can write an e-mail or drop a note in the mail expressing their convictions on pro-life.
"If you can't be there physically, you can certainly be there spiritually through prayer asking the Holy Spirit to intervene on that Rose Day but also in some way, shape or form I would hope that those who can't be there would reach out to their legislators," he said.
Lamb said legislators should be held accountable for their votes.
"There are consequences for our actions. I am very conscious that my votes don't just affect Senate District 47, particularly when it comes to pro life," he said. "Those votes affect every citizen born or who may be born in the entire state.
"So, if you read or hear that a particular legislator is opposed to a piece of pro-life legislation, you may not be their constituent, but still I believe you have the right to reach out and contact that person and try to persuade them, tell them you're praying for them and ask them to change their vote."
Lamb is authoring three pro-life measures this year, the Freedom of Conscience Act, an ultrasound bill and a bill concerning RU-486. The Freedom of Conscience Act prohibits a health care facility from being required to admit a patient or allow the use of the facility for the purpose of performing an abortion, provides for a health care worker who states in writing that he or she refuses to participate in activities related to an abortion to not be required to do so and not face disciplinary actions, and prohibits discrimination by a health care facility, school or employer against a person if they refuse in writing or not to participate in activities related to an abortion.
The ultrasound bill requires any physician preparing to perform an abortion to at least one hour prior to perform an ultrasound and during the ultrasound, display the images for the pregnant woman to view, explain what is being depicted and give a medical description of the images. The pregnant woman may refuse to view the ultrasound.
The RU-486 bill has several provisions regarding the use of RU-486, including the stipulation that no person shall knowingly give, sell, dispense, administer, prescribe or otherwise provide RU-486 (mifepristone) for the purpose of inducing an abortion in any pregnant female, unless the person is a physician.
Frank Pavone, national director, Priests for Life, and president of the National Pro-Life Religious Council, a coalition of groups from many different denominations working to end abortion is the featured speaker for Rose Day.
Pavone is one of the most prominent pro-life leaders in the nation. He has been active in the pro-life movement since 1976, conducts seminars on pro-life strategy and is regularly invited to speak at national and international pro-life gatherings. His publications are distributed worldwide.
He has addressed the pro-life caucus of the U.S. House of Representatives, and was asked by the Vatican to help co-ordinate pro-life activities throughout the world as an official of the Pontifical Council for the Family.
In 1999, Pavone was named among the Top 100 Catholics of the Century. He serves on James Dobson's Focus on the Family Institute. The National Right to Life Committee awarded him its highest honor, the Proudly Pro-life Award.
"We encourage all Southern Baptists to invite family, friends, neighbors and co-workers to join tham at Rose Day" said Heidi Wilburn, Ethics and Religious Liberty Committee advisor for the Baptist General Convention of Oklahoma. "Your voice is important and influential regarding these issues. When Christians do not speak up, legislators believe we are content with the outcome of their decisions. We are overwhelmingly blessed to live in a nation where our voice matters; take part in the political process!"