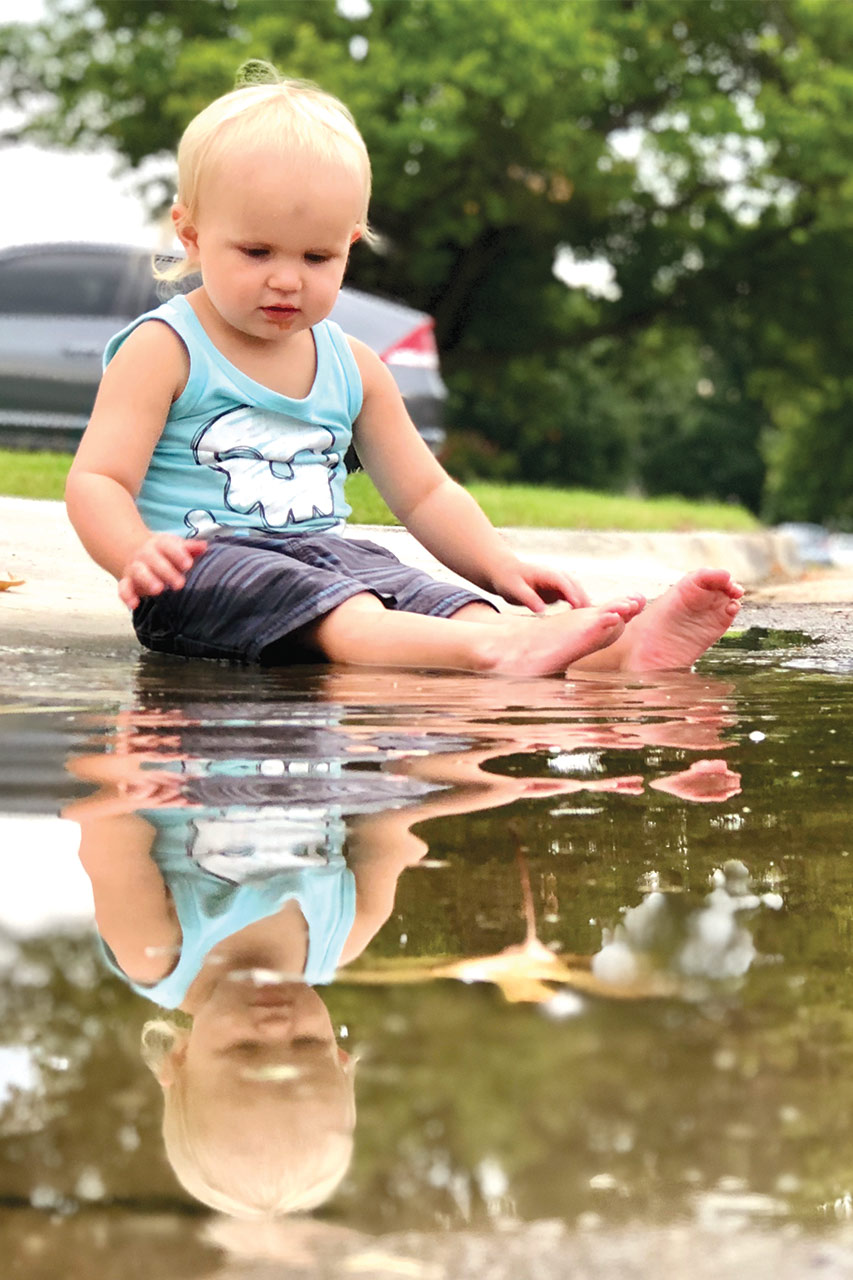 I have done a thousand things in my life. I have been a photographer, printer, welder, skydiver, bus driver, hired hand, paper boy, magician, puppeteer, pastor and youth pastor, missionary, soldier, stained glass artist, mobile home salesman, author, speaker, babysitter, lawn care worker—and those are just a few of the things I have done to make a living.
But last week, I did something I have never done before: I retired. After 20 years serving in a local church and 25 years as the president of Awe Star Ministries, I retired—from Awe Star.
I have something else in front of me, but I will share later in this articl. I have only been retired a day and a half, and I have already thought about going back to one of my former jobs. It hasn't quite hit me yet what all of this means.
Titus the Honorable and Cohen the Goodhearted came over to keep me company on my first day of retirement. We were outside, Titus riding his bicycle and Cohen sitting in a puddle of water and splashing around. I picked up my cell phone and took a picture of Cohen sitting in the puddle to send to his mother.
As I looked down at the picture, I realized I had caught Cohen's reflection. It made me smile. It was as though the Lord was telling me not to worry about what I was going to do next but take a season and reflect on the good things He has done.
And so I started reflecting. I remember when my wife and I started Awe Star Ministries. In the beginning, it was growing faster than our resources could support. My wife told me we needed to get a certain type of software that could handle everything from student medical files to visas, emergency information, nonprofit finances and more. I told her I would go and see about it.
As I drove over to the company that had developed this software, I contemplated the cost. On the software rack at Walmart, you could buy almost anything you wanted for $9.95. But this was custom made, and I might have to spend $99.95. I met with the salesman to inquire about the missions software. He informed me that the initial cost was $10,000 plus a monthly $300 maintenance fee.
You can imagine my shock. We didn't have $100 in our account, let alone $10,000. When I told my wife, she said, "Let's pray about it."
A year later, she came back to me and said we needed to check on this missions software. "Sure," I thought. "Maybe they have it on sale for $9,000."
I went back out to the company, and they informed me they had taken that particular software off the market. They had spent $100,000 developing it and sold only one copy.
"Is there anyone else I can talk to?" I asked.
"You can talk to our president," they said, "but he's out of town and won't be back until next week." This was Friday; I made an appointment to come back the following Monday.
The next day, we had to move my oldest son, Jeremiah, to Oklahoma Baptist University. As we brought his belongings up to his dorm room, Jeremiah's roommate and his parents were doing the same. I sat down on my son's bed for a moment, and his roommate's father sat across from me. I told him my name was Walker, and he introduced himself as Mike. "What do you do for a living?" I asked.
"I work with computers and software." I began to tell him about the meeting I had scheduled for Monday and about the incredible software that would help our ministry.
As I was telling him everything the software could do, Mike's wife started hyperventilating. "Hon, hon …" Gasping for breath, she continued, "This … is the man … who came to our office … looking for our software."
Then it dawned on me. The man named Mike who was now sitting across from me was the company president, the one with whom I had a meeting on Monday.
Now in control of her breathing, Mike's wife looked at him and asked, "Do we own that software?"
"Yes," he said.
"Well, why don't we just give it to them?"
It was hard not to love this lady. I didn't go to Mike's office on Monday. Instead, his company representatives came to our office and loaded up the software. We used it for years to take care of our ministry.
When you are concerned about the future, it never hurts to reflect on what God has done in the past. "And my God will meet all your needs according to the riches of his glory in Christ Jesus" (Phil. 4:19).