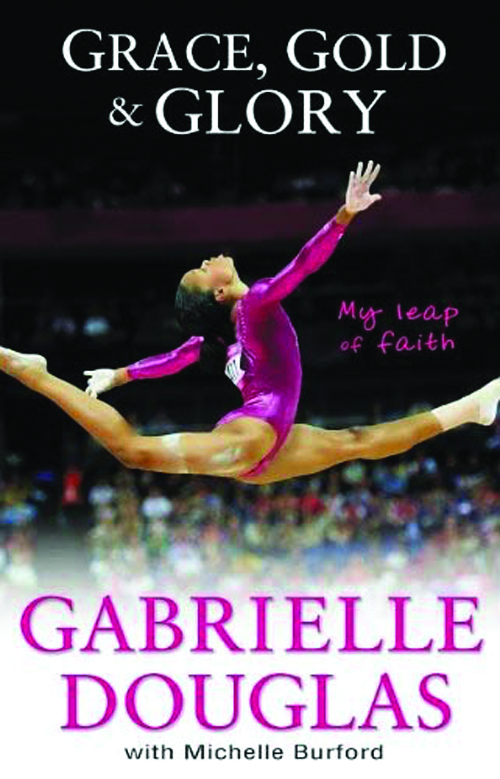 NASHVILLE (BP)—Olympic gold medalist Gabrielle Douglas writes in a new book about how her faith in God and the support of her family helped her stick with gymnastics when she felt like quitting.
Grace, Gold & Glory: My Leap of Faith, published by Zondervan, tells the story of Douglas, 16, who became the first black gymnast to win the all-around competition when she took gold last summer in London.
In an interview with Religion News Service, Douglas talked about the role her Christian faith plays in her life.
"I don't know where I would be without it today," Douglas said. "I've always been praying for everything. And my mom always exposed me and my siblings to being a Christian and the Bible. I was watching back and looking at the (London) Olympics and my mouth is moving—and that's me praying."
Douglas' path to Olympic glory came with some significant trials along the way. She moved away from her Virginia home to Iowa for training almost two years before the 2012 Olympics. Being away from her family was difficult, and her homesickness almost made her give up the sport and move home.
But Douglas' loved ones wouldn't let her quit.
"My mom, my coach, my sister, my host family—everyone told me to keep fighting, that the Olympics were right around the corner," Douglas recounted in an interview with Christianity Today. "And my brother John. He and I are so close in age, we are like two peas in a pod. He kept telling me to keep fighting and pushing along. A couple days later, I went back to the gym and was on fire. I was just determined to get back and give 100 percent."
Douglas, whose gold medal in the women's all-around competition captured the attention of the nation, also won gold in the women's team competition in London. Her performance was one of the biggest stories during the 2012 Olympics.
"God has given me this awesome talent to represent Him," she told Baptist Press in August. "Glory goes up to Him, and the blessings fall down on us."