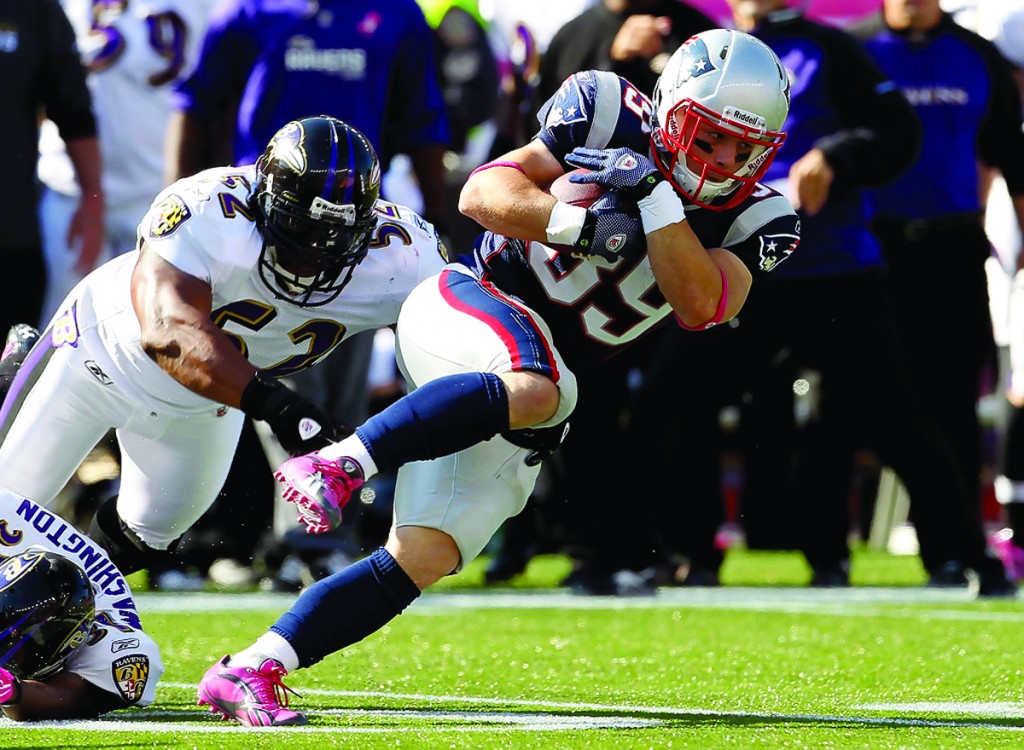 >> by Roman Gabriel Feature Writer, The Biblical Recorder (North Carolina)
Former New England Patriot, and now a San Diego Charger, Danny Woodhead is a strong believer in using his football success to influence and help others. This undrafted free agent overcame the odds and is entering his seventh season in the NFL. As a tough and multi-talented running back, receiver, and explosive special teams returner, he played in Super Bowl XLVI two years ago with the Patriots. Here are excerpts from an interview with Woodhead.
Q: Danny, tell us how you have made the most of your NFL opportunity being from a small college (Chadron State, Neb.)?
Danny: I tried to always be ready for any opportunity. That's what the NFL is all about … taking your opportunity, and using it to the best of your abilities. … I feel so blessed to be a part of the NFL … and just the opportunity to play the game that I love. … I think that's something you think about after the season. … You look back and say 'I get to play a game that I love as my job!' … It's unbelievable."
Q: You said the word "blessed." How has your faith played a role in the locker room with the Patriots?
Danny: We have a good group of core guys. We do Bible study during the week. … And on the night before the game, you obviously have chapel. … With what happens in this league it (can) be a tough business … if you've ever been cut before, which I have … in my case. Without God I don't think it's feasible to get through an NFL career. … Number one in my life is my relationship with Christ, because without that I would not be where I am today. I owe everything to Him and of course I have a close family.
Q: What would you tell students about overcoming challenges and making the most of their lives?
Danny: Number one, I'd tell them when you have no hope it comes from a void in your heart. … The only thing that can fill that void is Jesus Christ. And that's something that I felt before football. … Without Him I don't think much is possible. … Obviously through Him all things are possible. … Lean on your relationship with Christ, and if you don't have one, get one. … That's the most important thing.