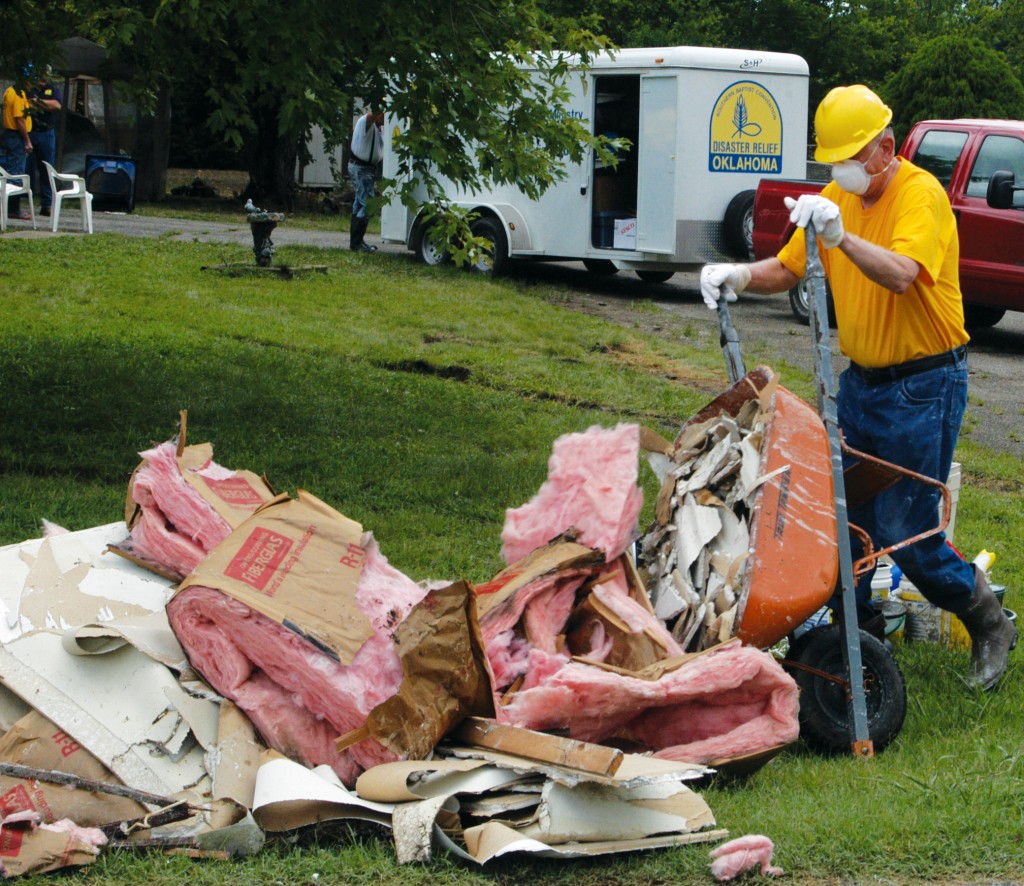 MIAMI-Since October 2005, approximately 50 teams of highly trained Baptist General Convention of Oklahoma disaster relief "mud-out" volunteers have labored to help victims of Hurricane Katrina in the New Orleans, La. vicinity.
July 9-10, nine of their compatriots had the honor of completing the first such job "at home" when they cleaned out the residence of a Miami area couple whose three-bedroom home had been flooded with more than two feet of water July 2.
The term, "mud-out" refers to the work the volunteers do-literally clean out the debris and mud in a residence or business which has been flooded. Oklahoma disaster relief volunteers are virtual rookies in this area, especially compared to volunteers from North Carolina, which are the acknowledged "experts" in such work across the Southern Baptist Convention. BGCO disaster relief director Sam Porter said at least two mud-out teams from the Tar Heel state were on their way to Miami July 11 to help with the clean-up work.
Team leader, or "Blue Cap," Jerry Benson, a member at Watonga, First, admitted, "We really never thought about having to do this in Oklahoma. This was our first major project in our state. We're amazed that God could use us here."
The Oklahoma crew, which was assisted by four members of the area Micronesia Church, cleaned out the home of Bill and Jeannette Robertson, who live just southwest of Miami. The home was just the first of many in Miami which will be cleaned out over the next few weeks.
The Robertsons attend First Christian Church, where the No. 1 Oklahoma feeding unit was set up preparing food for recovery volunteers and area residents who had been displaced by the floodwaters. The crew prepared 1,700 meals July 10, and was in position to stay on the job for as long as they were needed.
Meanwhile, the smiles on the Robertsons' faces beamed almost as brightly as the early afternoon sun which finally broke through the morning overcast July 11.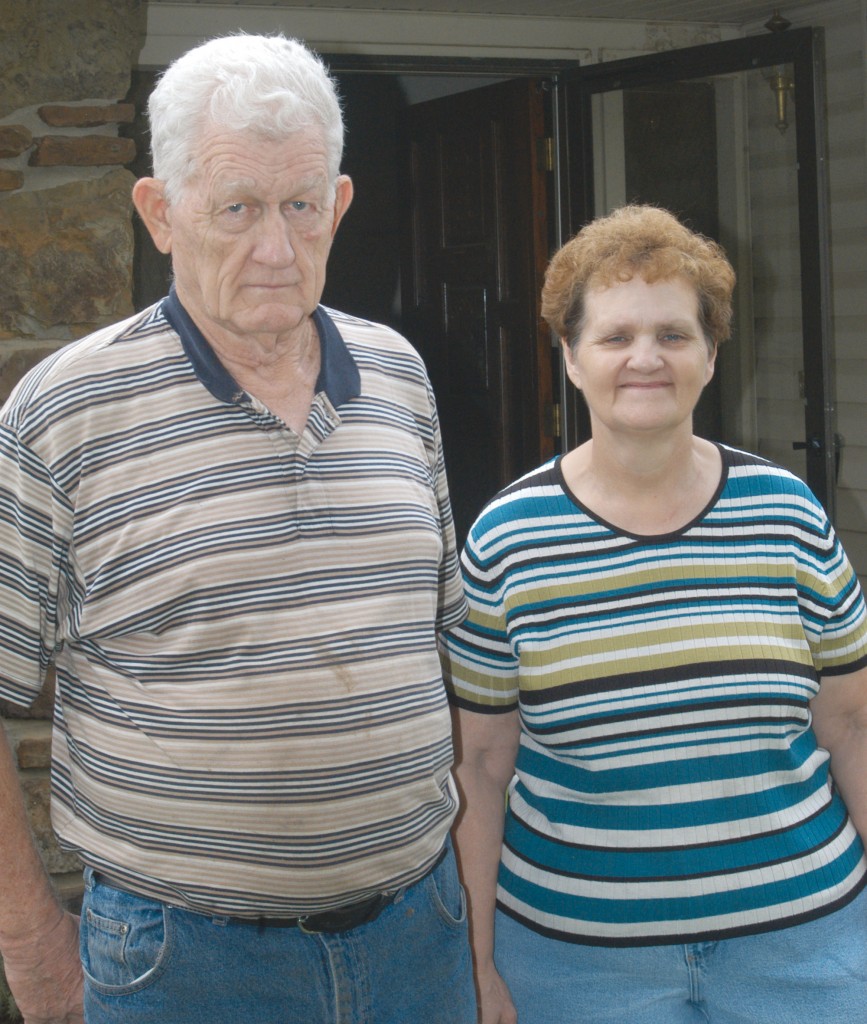 "I think this is wonderful," Jeannette said as she watched the Oklahoma crew near completion of their work. "It helped us a whole lot, because we would have had to pay somebody to come in and do all of this. They're doing this for free, and that's a big help to us."
In contrast, residents of a nearby home paid $10,000 to have the same work done on their home by a contractor, Jeannette said.
"They have been a blessing," Bill commented. "This has been really bad; we knew we might be flooded when we moved here three years ago, but we didn't think it would get this high. Only five homes in our area were not flooded, and one man up the street said he is leaving. He's been flooded out seven times, and he's had enough."
A few feet away, Jeannette watched as Jeremiah Benson, from Bison, used a power sprayer to wash the last remnants of debris from her living room, leaving the concrete floor shining in the sunlight which filtered through a window.
"These guys really know how to do their work," she exclaimed. I'm very impressed with them."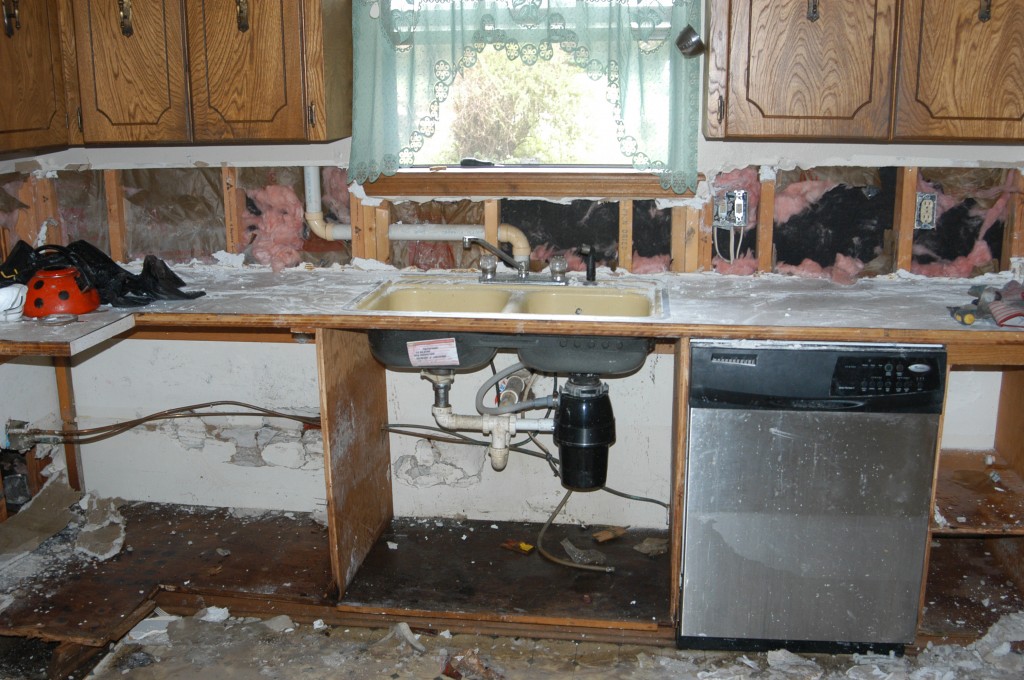 The BGCO has more than 400 trained mud-out volunteers, Jerry Benson said. Disaster relief volunteers are supported by donations from individuals and churches and by gifts to the Cooperative Program. Porter said the state now has more than 2,500 trained disaster relief volunteers.