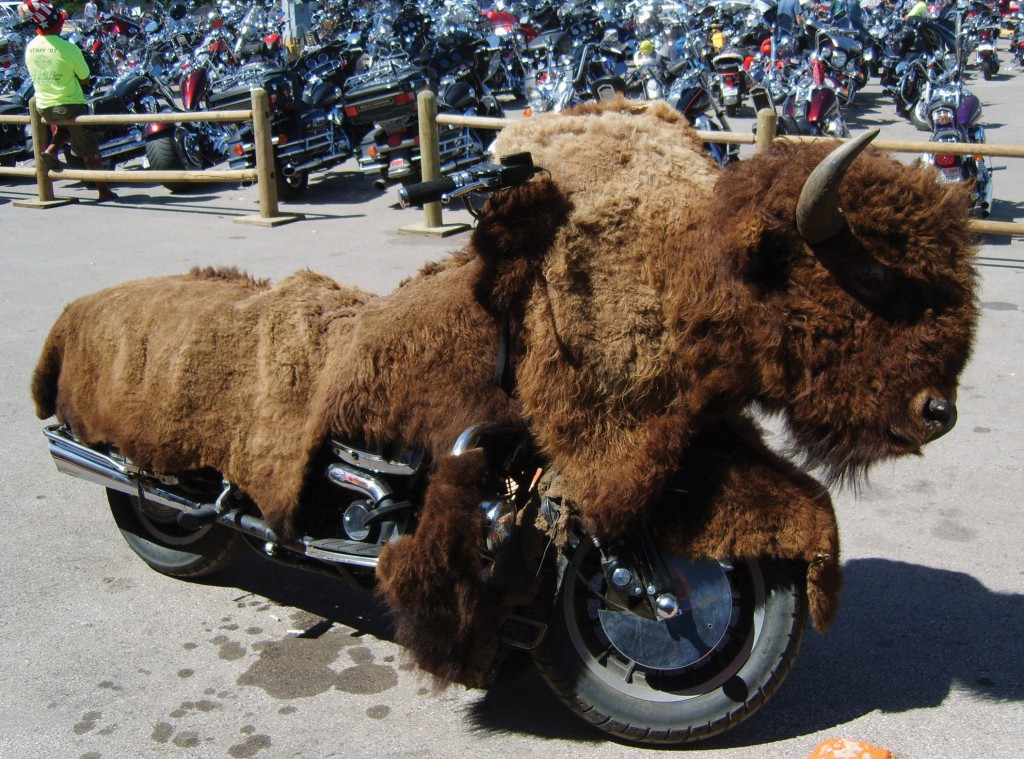 STURGIS, S.D.-In the 10th chapter of the Gospel of Luke, Jesus sent his followers out "two and two before His face into every city and place."
Earlier this month, eight chaplains from Oklahoma drove more than 1,000 miles in 17 hours to walk the streets in pairs amidst what many people consider to be one of the most ungodly annual events in the United States-the Sturgis Motorcycle Rally.
The chaplains, led by Don Hunter, pastor of Oklahoma City, Grand Boulevard, rubbed elbows with bikers attired in the stereotypical black leather, multicolored dew rags, faded blue denim jeans and vests, heavy riding boots and gloves and, sometimes, animal fur. They also played peek-a-boo with cherubic babies in strollers, watched elderly couples enjoy ice cream cones in the unseasonably hot 100-degree-plus temperatures and witnessed God at work in the lives of hundreds of those many consider "untouchable."
The rally, which ran Aug. 6-12, annually draws almost a half-million people to this normally sleepy town of 6,400 in the Black Hills near the western edge of the state.
The Oklahoma chaplains, working at the request of the Dakota Baptist Convention, were asked to minister mainly to the 1,750 vendors who flocked to the city to sell everything from $3 commemorative lapel pins to $100,000 custom-built motorcycles.
"I feel very comfortable in saying that our team at least attempted to speak to 80 percent of those vendors," Hunter said. "Some were pretty far off the beaten path and out on the edges of town. The team made 726 life-changing contacts. These were not the simple stick your head in and ask 'How are you doing today?' stops. These were more in-depth visits. In doing so, we were privileged to pass out 174 New Testaments and had 162 specific prayer requests from those vendors.
"I would like to stress that these were not just general prayer requests such as, 'that everyone do well' or 'everyone get saved.' These were deep concerns for events taking place in their lives that they were willing to share with us. These were prayer concerns weighing heavily upon their hearts and minds; family members with terminal illnesses, severe financial woes, marital problems, addictions and even a business owner under the conviction of the Holy Spirit to sell his extremely profitable bar back in Texas . . . and sell it at a loss."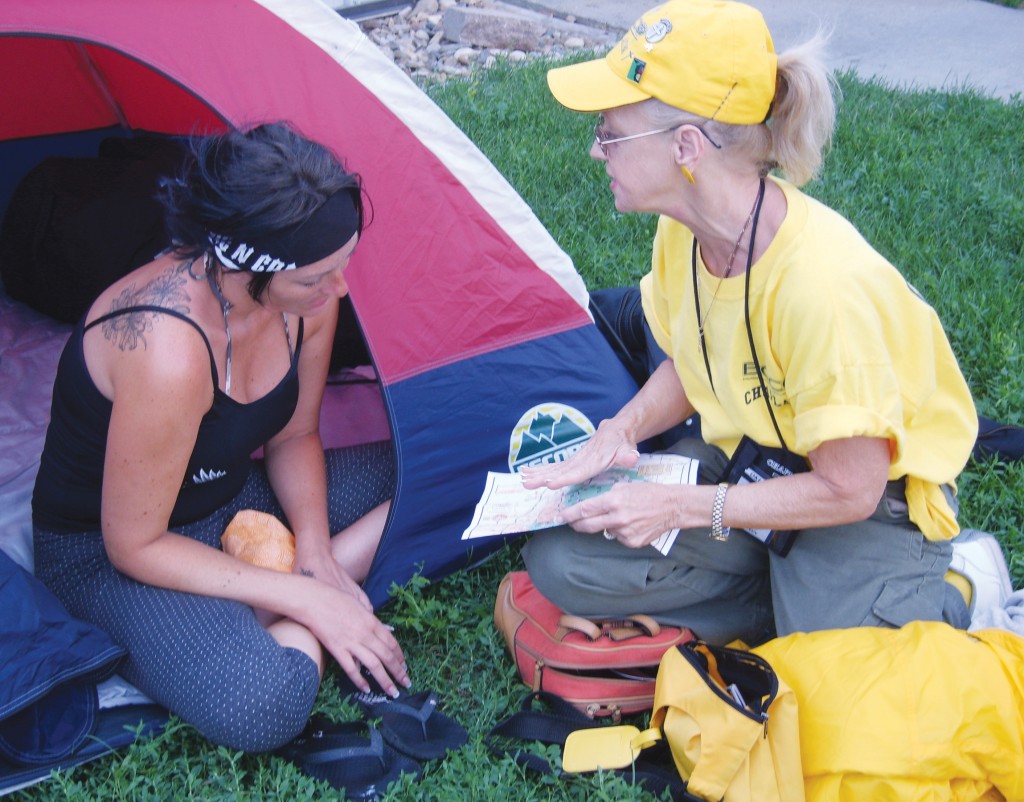 Many vendors told the chaplains that while they had been coming to the Sturgis rally for many years, this was the first time they had been ministered to directly by any faith-based group. Groups such as the Christian Motorcycle Association and others have had booths in Sturgis for years, but the vendors said they had had no direct, face-to-face contact with chaplains before. As the week progressed, some of the vendors also expressed the need for a nightly worship service.
"Several said that they worked all day every day with very few and very short breaks and missed the opportunity to worship," Hunter said. "Most vendors closed by 11 p.m., and they asked if it was possible for us to set up a worship service next year when we returned. (Notice it became an automatic assumption that we were returning.)
"They didn't ask for just a single night either, they asked that we have services at least two, three or four times during the rally. The preferred time for the service was at midnight. When asked, all of the team members were excited and in favor of the idea. (This speaks volumes of their dedication when you consider this will be after we have walked our average 9.54 miles during a 12-14 hour day on our feet.) God is alive and well in His servants!"
In addition to ministering to the vendors, the chaplains handed out "tickets" to people urging them to go by the Dakota Convention's tent to register for a free Harley-Davidson motorcycle being given away on Friday. In doing so, they helped the convention present the Gospel to 4,677 people, 870 of whom accepted Christ as a result.
The chaplains saw one profession of faith themselves while staying at Black Hills Church in nearby Whitewood, S.D.
Four young men from West Virginia also were staying at the church after their car broke down about 200 miles east of Sturgis and they hitch-hiked to town, arriving virtually penniless. Two of the three were led to the Lord by members of the church, and a third accepted Christ just before the Oklahoma team left to go home.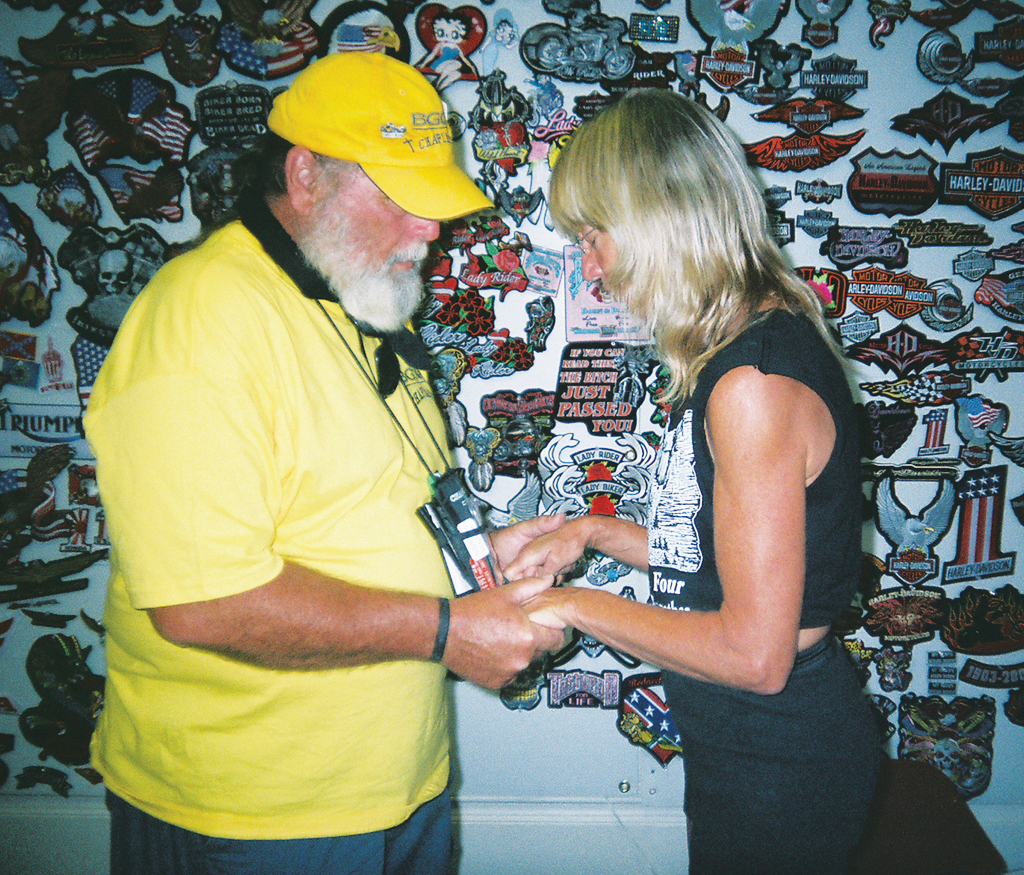 "Suddenly I felt someone poking me in the back and I heard Josh telling me, 'My brother needs to talk to you,' Hunter recounted. 'There's something he needs to tell you.' I looked at Joey and asked him what he needed and he said, 'I need Jesus in my heart.' I was so excited I could hardly talk. I told Todd to turn off the van and called the entire team outside. I talked with Joey for just a moment and was positive of his sincerity. I then helped him pray a sinner's prayer and he asked Christ into his life forever!
"Can you end a mission trip any better than that?!
Other chaplains ministering in Sturgis included Jeff Bruton of Chandler, Larry Davenport of Del City, Warren Gillilan of Watonga, Curtis Green of Tulsa, Sharon Johnson of Catoosa, Bob Nigh of Oklahoma City and Todd White of Fort Supply.