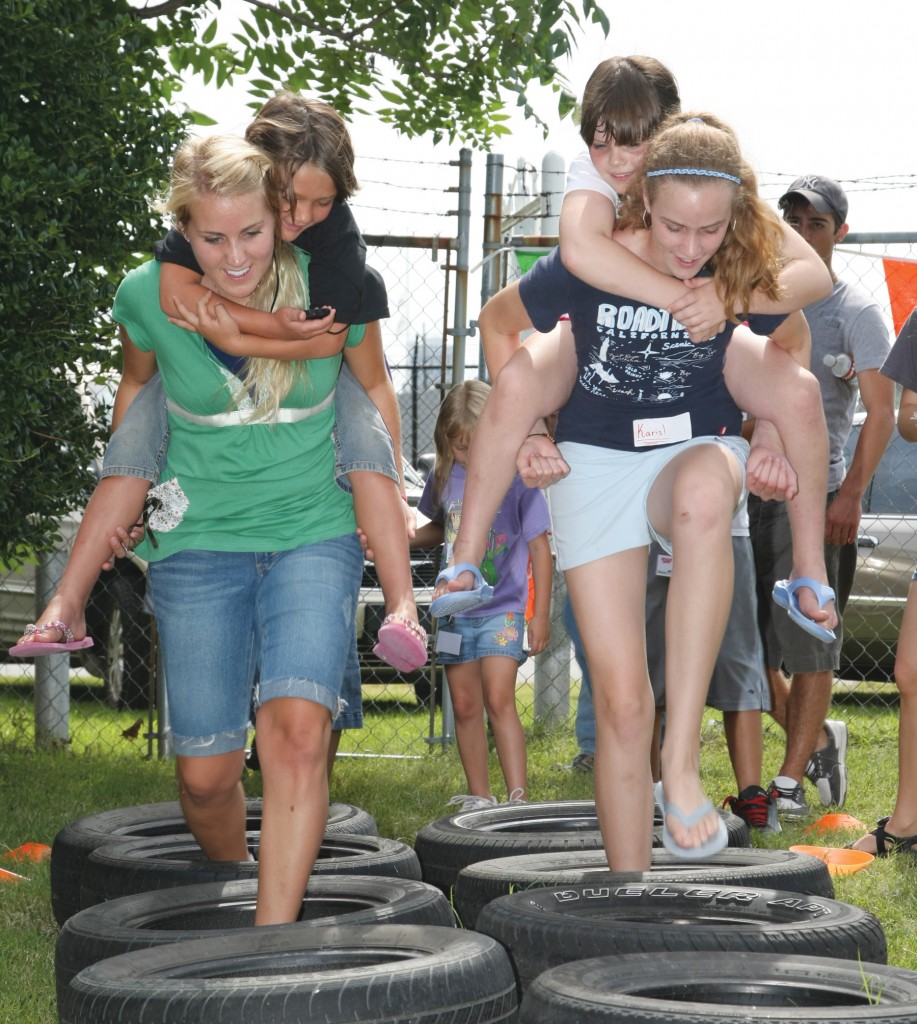 Kurt Kaiser's song, "Pass It On" begins with the words, "It only takes a spark to get a fire going, and soon all those around will warm up to its glowing." That's exactly what happened during the months of June and July at The Ministry Center at the Allan Davis Building located on the west side of Tulsa.
Pam Martin is a member of Tulsa, South Tulsa and Director of the Ministry Center. Martin is committed, creative, bold, a strong leader and a visionary with a heart to share the love of Christ with the people in west Tulsa.
In the past, the ministry center has primarily been a food and clothing ministry. In the spring, Martin felt God leading her to expand the ministry to meet the spiritual needs of children. She organized SPARK, a five week summer program for boys and girls who had completed the 1st-6th grades. Sports, arts and crafts, Bible stories, games and healthy snacks were a part of the daily program. Summer interns Megan Eldridge, Amanda Humphrey, Melissa Oliver and Loren Pirtle partnered with many volunteer church groups to provide the summer program for children.
To end the summer, Martin wanted children and their parents to be confronted with the gospel message and to be connected with a local church. She shared her dream with Philip and Mary Ann Stephens, music minister and music associate, at South Tulsa. They decided to end the summer program with SMAK, Summer Music Activities for Kids.
SMAK is a program where boys and girls learn a musical in just one week. Thirty-eight youth and adults from South Tulsa and 20 from Glenpool, First teamed to teach the children the musical, "Nic at Night," by Kathie Hill.
"Nic at Night" tells the story of Nicodemus' encounter with Christ in John 3; the John 7:45-52 account of Nicodemus' nighttime meeting of the Sanhedrin when he defends Jesus and John 19:38-40 as it relates Nicodemus' selfless ministry to Jesus the night of His death. "Nic at Night" clearly communicates what John 3:7 makes very clear, "You must be born again."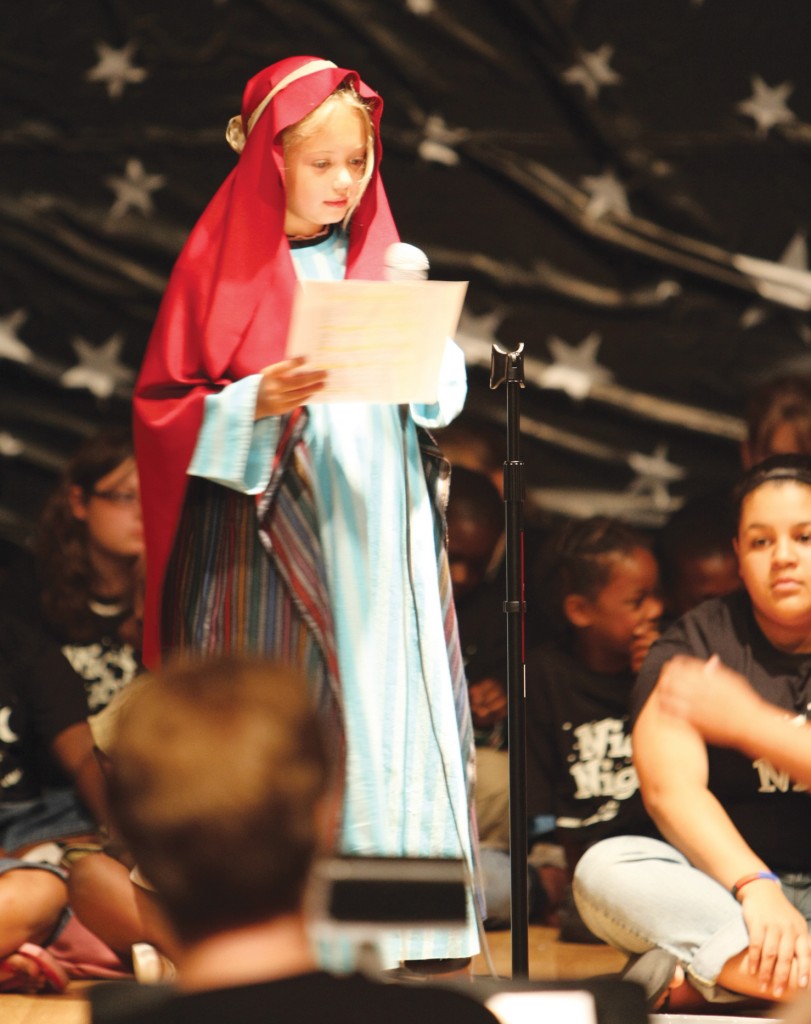 Boys and girls had speaking, singing and movement parts; glow-in-the-dark T-shirts, costumes; memorized six verses from John 3 (raced to the memory verse store for prizes); each had a notebook with activities that taught musical and spiritual truths, had many visual illustrations to teach concepts of God and what it means to be Christian. Each child received two snacks a day. A decision service was held on Friday morning and 14 accepted Christ as Savior.
On Friday night, the children presented "Nic at Night" to a packed house at the New Beginnings Community Church (SBC) where K. J. Jackson is pastor. A time of commitment was offered at the end of the musical. Twelve made decisions to accept Christ; two of whom were parents of the children.
After the service, members of New Beginnings hosted an ice cream fellowship to provide an opportunity for them to get to know the families of the SMAK children and to invite them back to worship.
Boys and girls left that night with a greater knowledge of the Bible; knowing they were special and that God loves each of them; proud of their accomplishments; knowing a church they could eventually call home; having a place that is safe, loving and meets their needs at the ministry center; and knowing they can accomplish more than their narrow world portrays.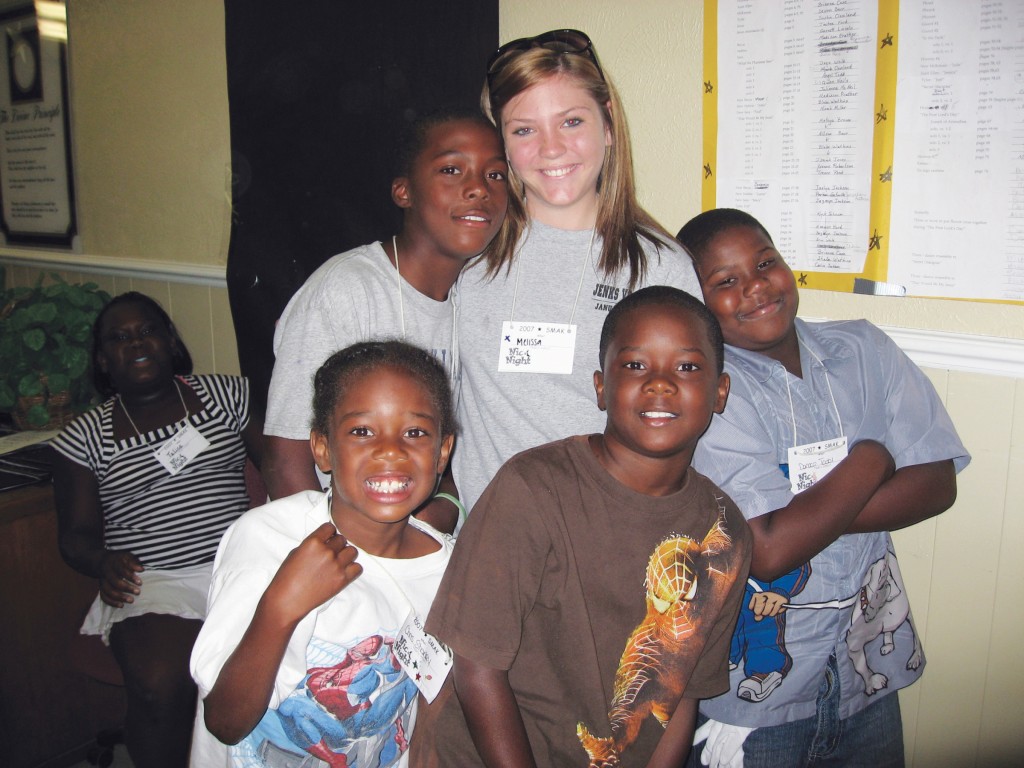 "It only takes a SPARK to get a fire going, and soon all those around can warm up to its' glowing. That's how it is with God's love once you've experienced it. You spread his love to everyone. You want to pass it on . . ."
South Tulsa recently became soley responsible for the leadership and ministry at the Ministry Center at the Allan Davis Building. The Ministry Center is in need of volunteers throughout the year to help sort clothes, bag food items and provide a variety of other services to meet the need of the families in the west Tulsa area. Ted Kersh is pastor of South Tulsa.