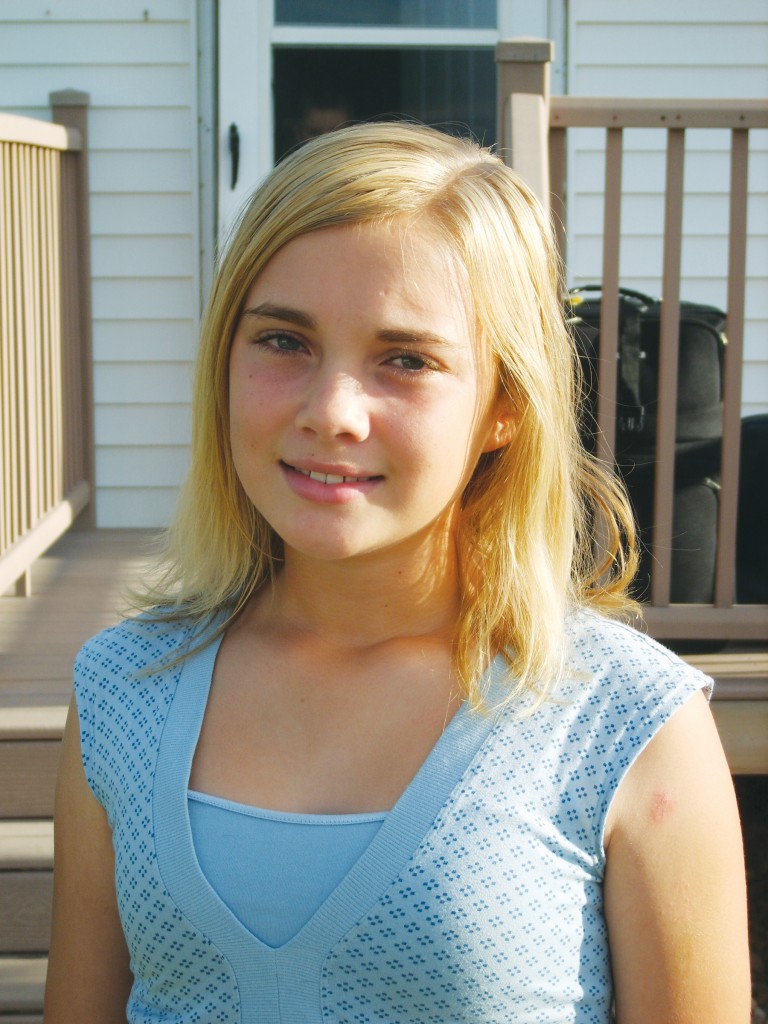 WHITEWOOD, S.D.-Cassidy Mutchler is a normal 12-year-old girl anxiously awaiting the beginning of 7th grade. She loves to play basketball and travel to rodeos and compete in barrel racing events astride her horse, Flicka.
She also has done something many adult believers in Christ have never done.
Mutchler led 11 persons-all of them older than she is-to salvation in Jesus Aug. 9. Working in the evangelistic tent set up by the Dakota Baptist Convention in nearby Sturgis, Mutchler, a member of Black Hills Church, shared her testimony and used evangelistic materials to share Christ with 15 persons.
"The first one was scary and I didn't know what to say, but then some teenagers helped me," she admitted. "The first one was tough."
When she couldn't find some paper on which to draw an illustration, Mutchler resorted to the basics-she just gave her testimony.
"A few months ago, my horse got deathly sick. I thought it was God's punishment, and I thought that's not fair to make my horse take the punishment, so I quit going to church, quit going to Wednesday night youth and quit praying; I didn't want to talk to Him (God)," she said.
"Then I went back to church, and they started talking about how God puts you through trials to see how you take them. I guess I didn't take it very well. I realized it wasn't His fault; He was just trying to help me be a better person."
Mutchler also thought God was punishing her because her dog, Josie, died, too.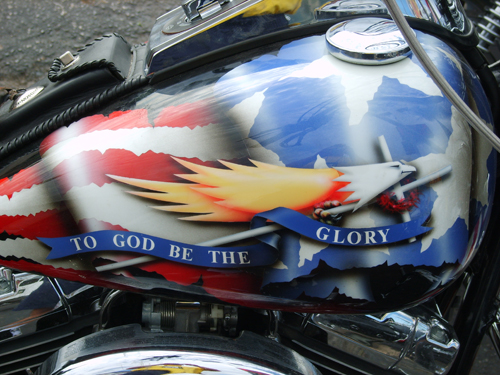 "I just didn't know what I had done to make God so mad at me," she said.
When the opportunity came to work in the tent during the Sturgis Motorcycle Rally, Mutchler didn't think she would be busy.
"I didn't think there would be very many bikers who would be willing to come into the tent," she said, that despite the lure of a 2007 Harley-Davidson Dyna Glide motorcycle the group was giving away in a drawing. About 150 volunteers from across the nation participated in the second annual Sturgis intentional evangelism event hosted by the Dakota Baptist Convention in partnership with several state conventions-including the Baptist General Convention of Oklahoma-and the North American Mission Board.
People who were willing to listen to a three-minute gospel presentation had their name entered in the drawing. During the rally, 4,677 people came to the tent, and 870 of them had an eternity-changing encounter with Jesus Christ as a result.
Mutchler didn't think she would have any impact because of her age, and her shyness.
"I didn't think I could do this because I was the youngest one there," she said.
Now that she has experienced the delight of seeing someone accept Christ, Mutchler has a new outlook.
"It felt so good," she said, "to know that I can help people."
And, she's ready to do it again.
"It was fun, and I got to help change some people's lives," she concluded.