Karen's List is a directory style advertisement for those who provide  products and  services to churches.  The Directory is $50 per month and is in The Baptist Messenger in one print issue per month and online on the Karen's List page for the entire month. 12 month commitment preferred but no contract required.
Take advantage of Online Only Advertising!  One Ad. One price. One Year. Call 405/942-3000 ext. 4360
---

McGarry Restoration, Remodeling and Design
Renovations, Remodeling, Design, Add-ons for Churches, Commercial, Residential. Jerry McGarry 405/830-8046  918/520-8582 
jerrymcgarry21@gmail.com
www.mcgarryrestorationandremodeling.com
.
---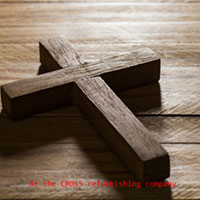 Wood Refurbishing
At the CROSS refurbishing company can refurbish all of your pews, alters and other solid wood furniture and can redo the upholstery. We can be reached at 918/471-7624 or
atthecrossrefurbishing@gmail.com
---
Mobile Laser Forces
405-259-9300 or
www.mobilelaserforces.com
Awesome laser tag brought to you. Played indoors, outdoors, daytime, nighttime. Anywhere! Anytime! Statewide. Any and all ages. We come to your church, back yard, or even your church camp. Part-time help wanted in the Mid-Del area.
---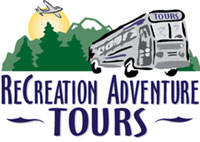 Christian Travel
Upcoming trips include Canadian Rockies, Aug 7-19 (limited space), Mackinac Island with House on the Rock, Aug 21-29, Eureka Springs inc. the Passion Play, Sep 19-20, New England, Sep 25-Oct 7, and Albuquerque Balloon Festival, Oct 10-13. Call Keith Butler for more info or catalogue 405/203-8883.
---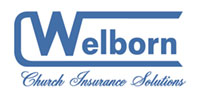 Welborn Church Insurance Solutions
Providing Oklahoma churches with insurance solutions since 1981 with agents in eastern, central, and southwest Oklahoma. Jeremy Welborn is uniquely qualified to serve your church's needs, having served on SBC church staffs since 1988. Get a free quote today!
jeremy@welbornins.com
, 800/759-0705.
---
Construction Sales Co., Inc.
Baptistries, steeples, laminated wood arches, beams and decking
PO Box 1049
Magnolia, AR 71753
800-526-9663 FAX: 870-234-6475

---
Copper Oaks Bed & Breakfast
Escape from the everyday hustle and enjoy the comforts of home in this farm-style house in Sapulpa, with antique furnished rooms, country-style breakfast, stocked fishing pond and swimming pool. Adults only, no alcohol or tobacco. 918/224-3986,
copperoaks@att.net
or
www.copperoaks.net
.
---
Restoration Services
OFFICIAL RESTORATION CONTRACTOR of OKLAHOMA BAPTIST UNIVERSITY. Storm damage, fire, water, smoke, mold remediation and reconstruction. Ask about our free EMERGENCY RESPONSE MANAGEMENT PROGRAM. *A portion of all sales support OBU student scholarships* www.TRILINK.PRO 405/525-5465.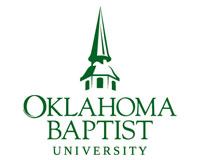 ---
Won't Pop-Off Bed Sheets
Bed sheets won't pop off GUARANTEED! ALL Adjustables, FlexTop/SplitTop, Split King, X-long COLLEGE Twin, Falls Creek Twin, Air Mattress. Mattress Pocket® made in Oklahoma.
stores.ebay.com/WontPopOff
or
originalpockets.com
---