Karen's List is a directory style advertisement for those who provide  products and  services to churches.  The Directory is $50 per month and is in The Baptist Messenger in one print issue per month and online on the Karen's List page for the entire month. 12 month commitment preferred but no contract required.
Take advantage of Online Only Advertising!  One Ad. One price. One Year. Call 405/942-3000 ext. 4360
---
Revolutionary Roofing
We custom mold a roof over your existing flat or metal roof. No seams! No leaks! Much Cooler! Great Warranty! References! Church discount! Pay only when job is done! Darryl 405/413-5447.
---
Mobile Laser Forces
405-259-9300 or
www.mobilelaserforces.com
Awesome laser tag brought to you. Played indoors, outdoors, daytime, nighttime. Anywhere! Anytime! Statewide. Any and all ages. We come to your church, back yard, or even your church camp. Part-time help wanted in the Mid-Del area.
---
Interims, Supply Preaching, Events
Don Lowrey, author of Officially Christian and I Didn't Have A Prayer is available for interims and supply preaching. Call Don to share his dramatic testimony at senior adult events, prayer breakfasts, etc. Donlowrey5459@gmail.com or 405/816-8220.
---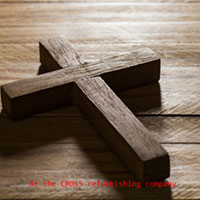 Wood Refurbishing
At the CROSS refurbishing company can refurbish all of your pews, alters and other solid wood furniture and can redo the upholstery. We can be reached at 918/471-7624 or
atthecrossrefurbishing@gmail.com
---

McGarry Restoration, Remodeling and Design
Renovations, Remodeling, Design, Add-ons for Churches, Commercial, Residential. Jerry McGarry 405/830-8046  918/520-8582 
jerrymcgarry21@gmail.com
www.mcgarryrestorationandremodeling.com
.
---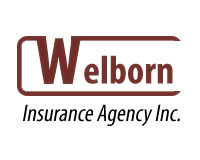 Welborn Church Insurance Solutions
Providing Oklahoma churches with insurance solutions since 1981 with agents in eastern, central, and southwest Oklahoma. Jeremy Welborn is uniquely qualified to serve your church's needs, having served on SBC church staffs since 1988. Get a free quote today!
jeremy@welbornins.com
, 800/759-0705.
---

Video Streaming for Churches & Ministries
Stream your Easter service FREE this year. Offering live video of your church services, online classes, websites and app design. VLife is local, working with some of Oklahoma's best Baptist churches. Request your free streaming trial today! www.vlifemedia.com/okbaptist.
---
Construction Sales Co., Inc.
Baptistries, steeples, laminated wood arches, beams and decking
PO Box 1049
Magnolia, AR 71753
800-526-9663 FAX: 870-234-6475

---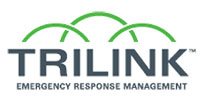 Restoration Services
OFFICIAL RESTORATION CONTRACTOR of OKLAHOMA BAPTIST UNIVERSITY. Storm damage, fire, water, smoke, mold remediation and reconstruction. Ask about our free EMERGENCY RESPONSE MANAGEMENT PROGRAM. *A portion of all sales support OBU student scholarships* www.TRILINK.PRO 405/525-5465.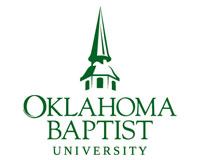 ---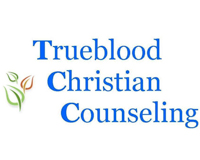 Trueblood Christian Counseling
Looking to partner with churches in or surrounding the OKC area as a resource for ministers who need a biblical counseling referral. Offering a variety of counseling services specializing in marriage counseling & sexual addictions. Contact Brandon Trueblood, M.A. www.truebloodchristiancounseling.com.
---
Copper Oaks Bed & Breakfast
Escape from the everyday hustle and enjoy the comforts of home in this farm-style house in Sapulpa, with antique furnished rooms, country-style breakfast, stocked fishing pond and swimming pool. Adults only, no alcohol or tobacco. 918/224-3986,
copperoaks@att.net
or
www.copperoaks.net
.
---