Karen's List is a directory style advertisement for those who provide  products and  services to churches.  The Directory is $50 per month and is in The Baptist Messenger in one print issue per month and online on the Karen's List page for the entire month. 12 month commitment preferred but no contract required.
Take advantage of Online Only Advertising!  One Ad. One price. One Year. Call 405/942-3000 ext. 4360
---
Copper Oaks Bed & Breakfast
Escape from the everyday hustle and enjoy the comforts of home in this farm-style house in Sapulpa, with antique furnished rooms, country-style breakfast, stocked fishing pond and swimming pool. Adults only, no alcohol or tobacco. 918/224-3986,
copperoaks@att.net
or
www.copperoaks.net
.
---
Mobile Laser Forces
405-259-9300 or
www.mobilelaserforces.com
Awesome laser tag brought to you. Played indoors, outdoors, daytime, nighttime. Anywhere! Anytime! Statewide. Any and all ages. We come to your church, back yard, or even your church camp.
---
Special Events for Senior Adults
Perfect entertainment for luncheons, dinners, holiday parties, etc.  Your entire group will have a wonderful time as Gathan Graham plays your favorite gospel hymns on the piano.  Never a fee, honorarium appreciated.  Please visit:
www.gathangraham.com
and watch Gathan play by going to his YouTube link.  Call: 405/476-2222.
---

McGarry Restoration, Remodeling and Design
Renovations, Remodeling, Design, Add-ons for Churches, Commercial, Residential. Jerry McGarry 405/830-8046  918/520-8582 
jerrymcgarry21@gmail.com
www.mcgarryrestorationandremodeling.com
.
---

Copiers, Printers, Document Technologies
Ricoh has designed solutions for churches and ministries. Call John McMinn, pastor, church planter, member of OCOSBE.org and Ricoh's "faith based" specialist to help you find the right solution for your ministry. Special pricing available for churches. 918/877-1808,
John.McMinn@ricoh-usa.com
www.ricoh.com
.
---
Pocket Sheets
Bed sheets won't pop-off! Tempur-pedic and all adjustable beds, split kings, deep pockets, summer camp twin, X-long college dorm, military twins, futon, hospital, semi-truck, air mattresses. Mattress Pocket™ made in Oklahoma
originalpockets.com
.
---
Church Photo Directory
Receive a $200 amazon gift card for booking your directory experience.
www.artisanlife.com. 918/955.7993.
---
Pray About It Gift Items
Share the Pray About It message with these popaular and affordable promotional products. Emblems, patches, wristbands and more! Fund-raising opportunities available. Order at
www.prayaboutit.net or contact jmathis@prayaboutit.net  405/203-4191. 
---

Welborn Church Insurance Solutions
Providing churches with insurance solutions for the last 34 years with agents in Sallisaw, Owasso, Moore, and Lawton. Jeremy Welborn is uniquely qualified to serve your church's needs, having served on SBC church staffs for the last 25 years. Get a free quote today!
jeremy@welbornins.com
, 800/759-0705.
---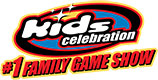 Kids Celebration
#1 Family Game Show that combines group interaction, music and awesome games. Share God's love with families through Back to School, Upward, School, VBS and Family Events as they participate in high energy fun-filled games. 405/818-8326 or
www.kidscelebration.org
.
---
Got Leaks??
A Proven-Retrofit Roofing-System...Reducing your carbon footprint…NO Tear-Off!! 100% Leak-proof. Sustainable, Energy-Efficient, Highly-Reflective, This is NOT a coating...it's a stand-alone roofing system! Just ask: Scott Badgett- Chisholm Heights; Scott Sanders -Capitol Hill; Greg Jones - Highland Hills. Call Dennis today! 405/923-5127.
---
Roof Still Leaking?!
Our affordable Radiant White Coating stops all leaking on flat and metal roofs. It is a great alternative to other expensive options. We only get paid when the job is done! Great Warranty! Darryl: 405/413.5447.
---
Construction Sales Co., Inc.
Baptistries, steeples, laminated wood arches, beams and decking
PO Box 1049
Magnolia, AR 71753
800-526-9663 FAX: 870-234-6475

---