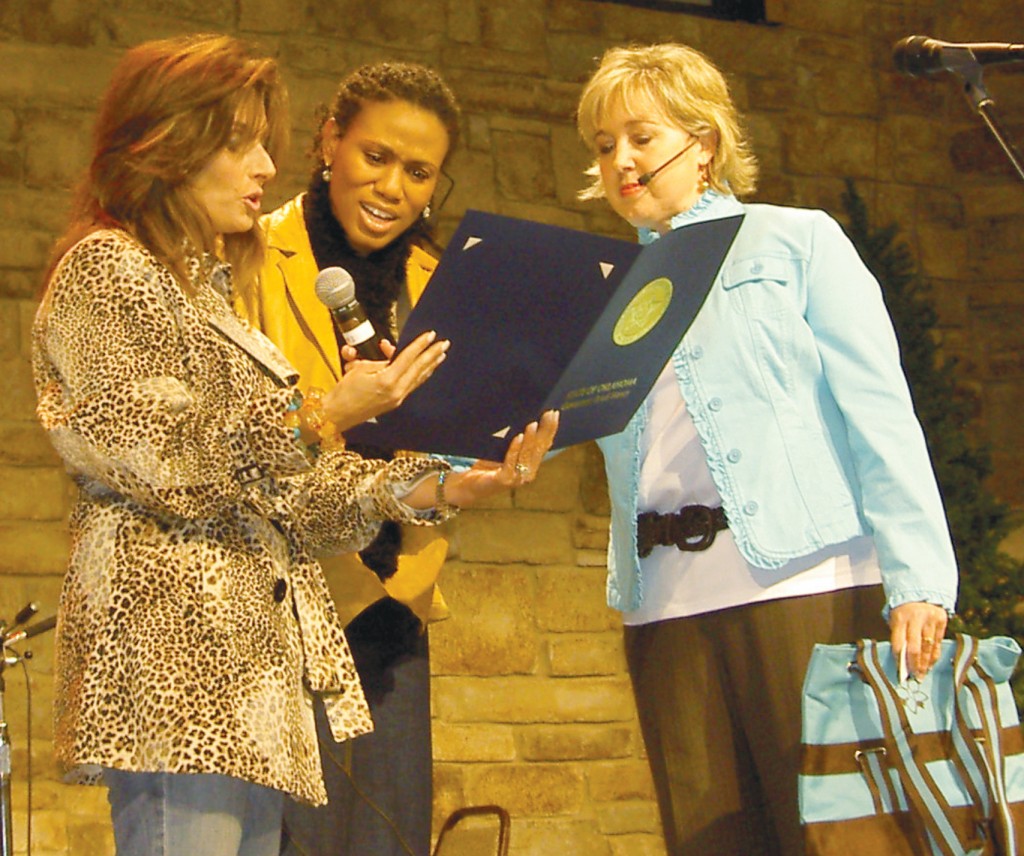 DAVIS-Just a few weeks from the opening of the Falls Creek enclosed, climate-controlled tabernacle, more than 2,000 women huddled in the open-air amphitheater for the Oklahoma Ladies' Retreat as the rains came and temperatures hovered in the 30s. Bundled in hooded sweatshirts, scarves and gloves and wrapped in blankets and quilts, the women's enthusiasm didn't seem to be dampened by the adverse weather conditions.
They attended breakout sessions on subjects ranging from evangelism for "fraidy cats" to housekeeping for kids to growing old, worshiped with recording artist Jamie Smith prayed for wives of state leaders and heard keynote speaker Priscilla Shirer expound on the Word.
Shirer, author and speaker from Dallas, told the women their lives would change if they became aware of God's closeness to them.
Referring to the woman who poured perfume on Jesus' feet in Luke 7, Shirer said this woman's life changed because she became aware of God's closeness to her and realized He had the power to change her life.
She said the woman was probably not an invited guest at the dinner where Jesus was eating, but crossed over a chasm to reach the place where He was.
"The woman stepped out of her comfort zone," Shirer said. "Everyone knew she was there. When we recognize God is with us, it will empower us to step out and away from the crowd. What crowd is God asking you not to melt into anymore? Moving away may make you stick out like a sore thumb, but we are supposed to be aliens in this world."
Shirer said it is assumed the woman was a prostitute.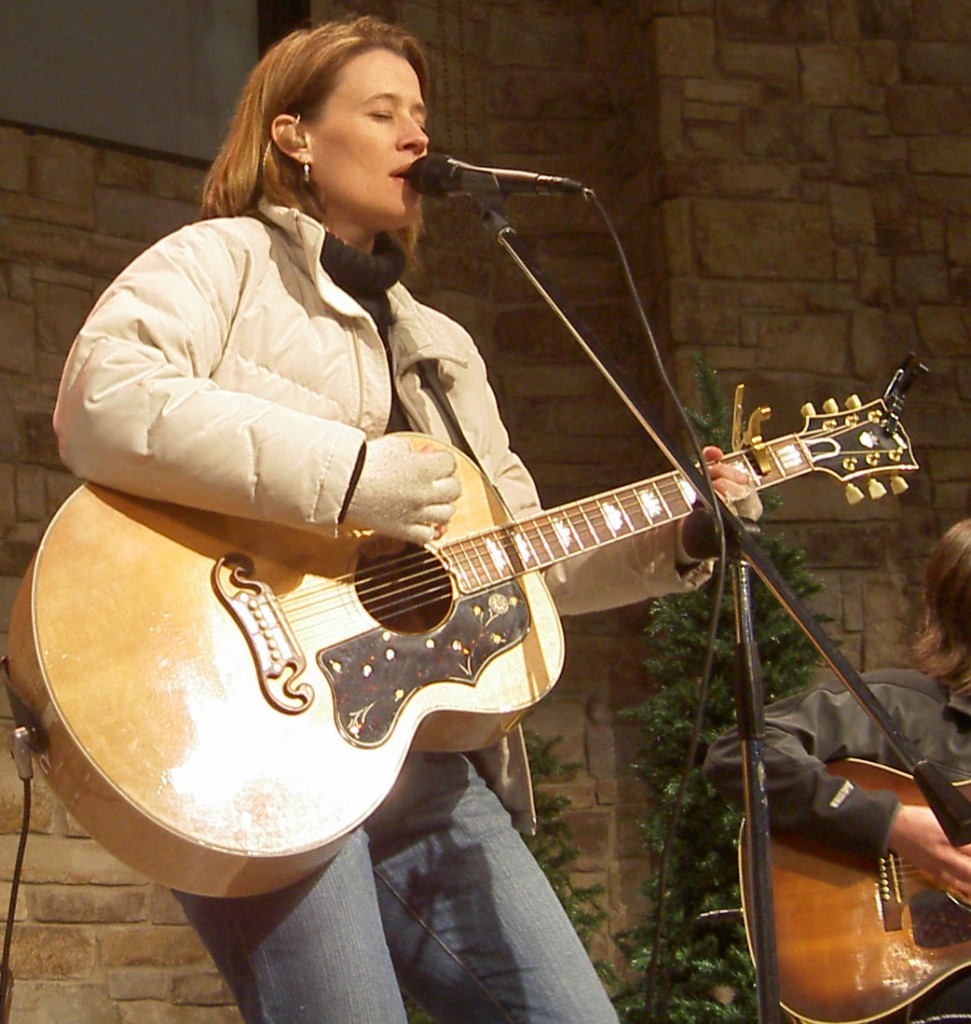 "If that is the case, the vial of perfume she poured on Jesus' feet would have cost her one year's wages. It was her retirement in a bottle, and would have been purchased with money she made selling her body. It represented her sin."
But, said Shirer, she brought it to Jesus.
"If you're tired of carrying around a vial of sin, you can pour it at the feet of Jesus once and for all and leave it there," she emphasized.
Shirer, the mother of two young children, pointed out her life is like that of most of the women at the retreat.
"I spend the day in the sandbox and learning another way to cook chicken," she quipped. "My laundry is clean, but it is lying unfolded on my dining room table. It will still be there when I get home."
She said once her feet hit the floor in morning, it is non-stop activity, but before she gets out of bed, she prays Romans 12:1.
"I give my body a living sacrifice to God," she said. "I ask that my interruptions will be God-awareness. I ask Him to heighten my spiritual sensitivities so I don't miss Him when He is nearby. I ask Him to help me recognize His handiwork, and if interruptions could be part of His plan for my life today."
God is with us, not just in the church part of our lives, Shirer said, and that awareness should change the way we deal with our finances, our families and all parts of our lives.
"God is supposed to spread over into Monday, Tuesday, Wednesday . . ." she emphasized. "We need a God-consciousness. We need to learn God is near."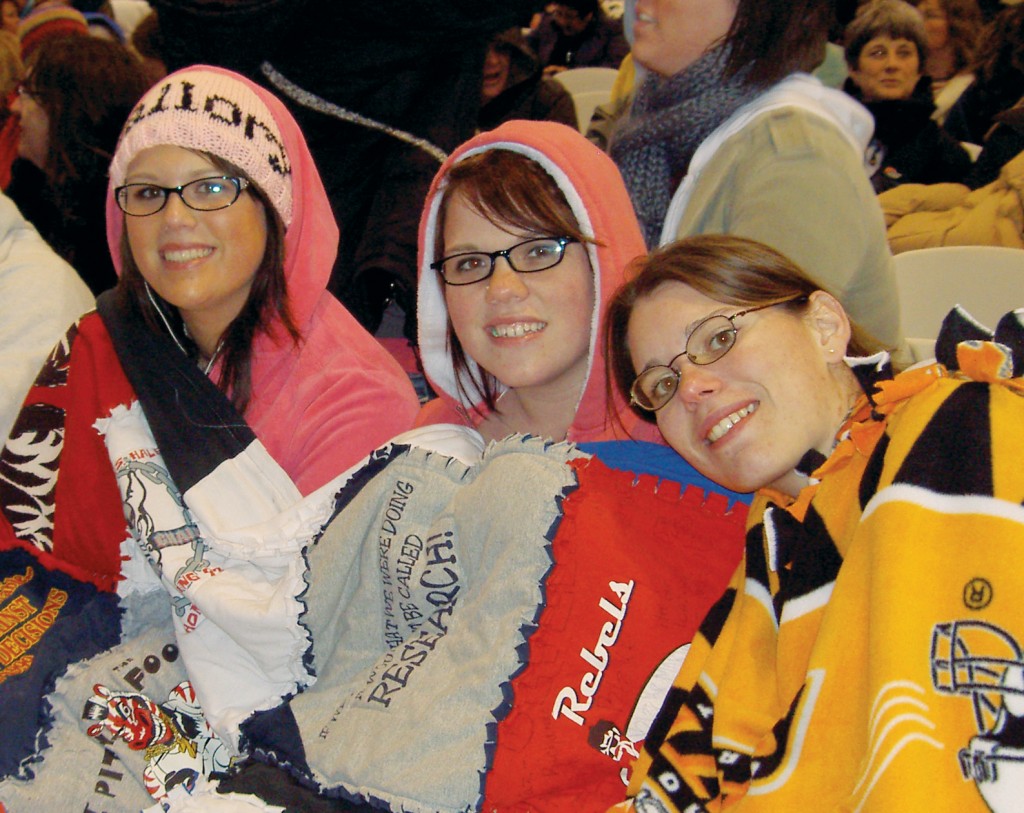 Shirer told of seeing an interview on TV with a Muslim woman who was a personal trainer.
"She did her work wearing her Muslim garments, and when it was time to pray, she stopped whatever she was doing, left the person she was working with and bowed to her god," Shirer related. "If she can do that for the god of lies, why can't we do it for the God of Truth?"
Oklahoma City news anchor Robin Marsh, who, along with Oklahoma's First Lady, Kim Henry, spoke at last year's retreat, said after the retreat, she felt compelled to call Henry and suggest they meet for a Bible study. Henry readily agreed, and they have been meeting weekly for the past year. The women last year had agreed to pray for the First Lady for 30 days, which Marsh said really touched her.
This year, Kelly King, women's missions and ministries specialist, said God laid it on her heart to pray for the staff wives. With Polla Jordan, wife of BGCO Executive Director-Treasurer Anthony L. Jordan, representing staff wives, the women publicly called on the Lord to protect the Jordan's home and the homes of staff members across the state.
Offerings taken by the women, totaling $8,194.39, will go to help purchase hearing impaired equipment for the tabernacle and for deaf interpreters for the youth sessions, following the theme of this year's retreat "He Speaks to Me." Part of the offering will also go to buy Bibles for Bangladesh.
Next year's Ladies Retreat will be held April 11-12, with keynote speaker Jennifer Rothschild.