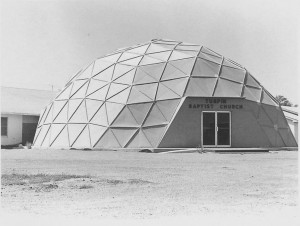 A layman can start a Baptist church. Shucks, even a former Mennonite can start one. For years now, Oklahoma Baptists have been told that churches need to be planted in the state to draw more people to the Lord.
They can look back 50 years and see how a former Mennonite rancher listened to the Lord and started a church in the small Panhandle town of Turpin. If he can do it, why not you?
Wallace Martens, now 91, was raised in Fairview and saved in a Mennonite church there. Working at a job that paid $7 a week, he heard that good wages were being paid in the stock yards in Denver. So he saved his money and headed toward the Rocky Mountains, but only got as far as the Panhandle where his uncle lived in Adams.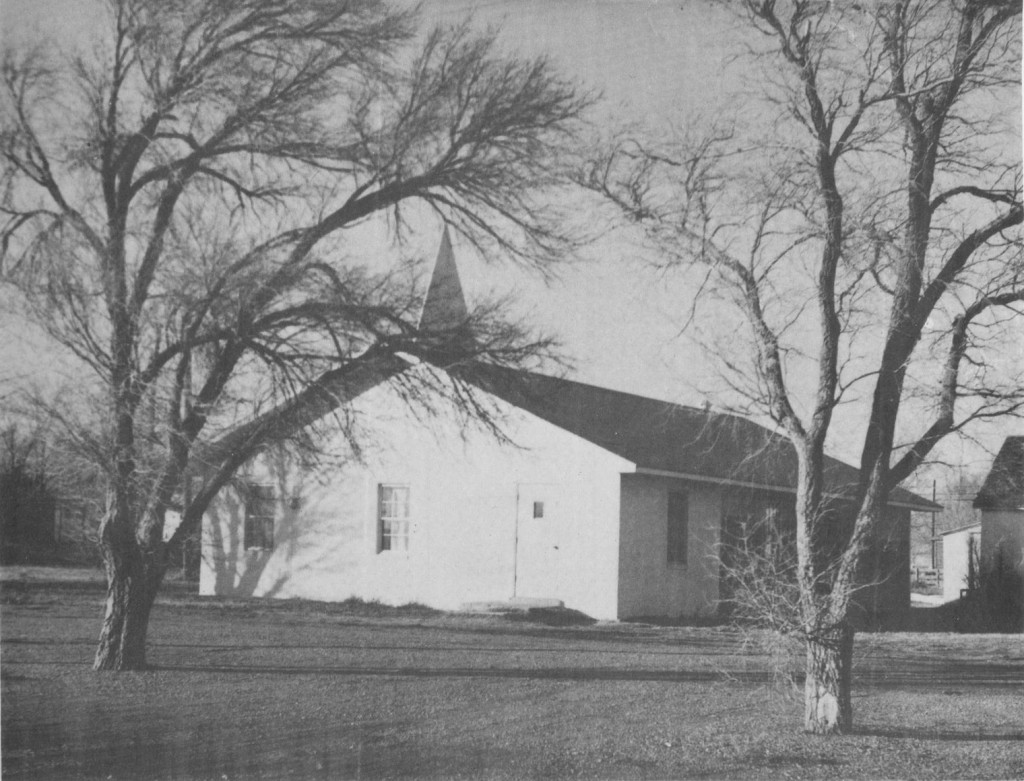 "There wasn't much to do in Adams on Sunday afternoons, so we played a lot of baseball and softball," Martens said.
It was at a softball game that Martens noticed a cute young lady he wanted to check out. That meeting led to an eventual marriage in 1938, but not before she took him to the Baptist church which was having a revival.
"The Lord really got hold of me there," he said. "From then on, I went to the Baptist church."
After Martens married, he and Mildred moved to Enid where he worked in an amusement park, taking care of a skating rink, fishing lakes and cabins.
"I couldn't go to church on Sunday mornings because I had to ride the lake and collect money from the people who were fishing," Martens said.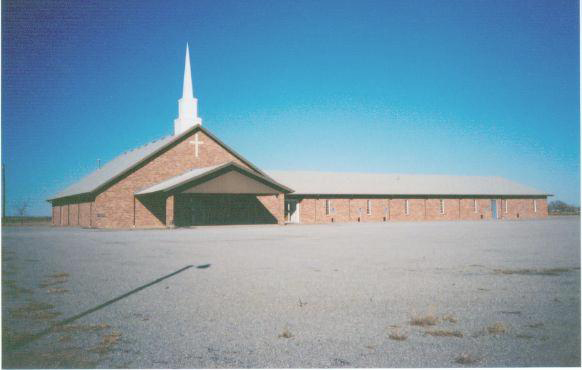 The couple later rented a farm in Cheyenne Valley, about 60 miles west of Enid, and two years later bought a ranch near Adams.
"Before I knew anything about that ranch, I had a dream, and all I saw were buildings," he said. "When we went to look at the ranch, there were those buildings."
Martens said their ranch was east of Adams and directly south of Turpin, and his three daughters went to school in Turpin.
"The church at Adams was fine, but there were conflicts with school activities in Turpin," Martens said.
Martens, who worked with the Gideons, invited the Adams pastor, Alvin Baker, to go to a Gideons meeting in Liberal, Kan. On the way back, Baker asked Martens to stop in Turpin because he want to talk with him about something.
"We parked in front of the hardware store, and he told me the Lord had laid it on his heart to start a mission in Turpin, and since we were in that community, he wondered if I would help him," Martens recalled. "I thought it would be wonderful to have a church in our own community with the school so our kids could participate."
So Martens and then director of missions, Dan Tyson, began the leg work, asking people if they would be interested in starting a mission.
"We won one man to the Lord in his kitchen during that time," Martens said. "I thought, 'that's sure all right.'"
Martens said they rented a three-room house and prepared for the first Sunday.
"I wasn't really satisfied," confessed Martens. "I told the Lord if He wanted a work here, He somehow was going to have to let me know tomorrow."
Martens said the people came, just like he thought they would, they had Sunday School and preaching and the door was opened to people joining the new mission.
"That's what I expected, but I wanted something different," Martens admitted. "When it looked like no more people were coming to join, a little 8-year-old girl came forward accepting the Lord as her personal Savior, wanting to be baptized and join the mission. There never could have been anything plainer to me that the Lord wanted the work here. If you'd hit me in the head with a sledge hammer, it wouldn't have been plainer. I will never forget that."
The church met in the three-room house for about a year, then bought an old laundry building that had six washing machines in it.
"It wasn't finished on the inside," Martens said. "It was a tin structure on two by fours. We poured a little concrete to get the floor level and put up curtains so we could have classrooms. We were there about a year when we became a church."
When the tin building became packed out, members donated enough cement blocks to erect a church building. When that building was overflowing, the church constructed a metal dome building, then bought property on the northwest side of town and built the present church facility.