Karen's List is a directory style advertisement for those who provide  products and  services to churches.  The Directory is $50 per month and is in The Baptist Messenger in one print issue per month and online on the Karen's List page for the entire month. 12 month commitment preferred but no contract required.
Take advantage of Online Only Advertising!  One Ad. One price. One Year. Call 405/942-3000 ext. 4360
---
Church Construction
We are a construction company that specializes in building churches. We have a heart for pastors and we desire greatly to assist them in every aspect of the building process. "Let us rise up and build." Ne. 2:18 Churches by Daniels,
churchesbydaniels.com
, 918/872-6006.
---
Bailey and Assoc. Retirement
Retiring Soon or Retirement Account going down?  Let us show you some options available on your 401-k or pension plan. Contact Richard Bailey 580/332-7005. Securities offered through and supervised by Wilbanks Securities, Inc.  Member FINRA & SIPC 888/842-0202; 4334 NW Expy, Ste. 222 OKC, OK  73116.
---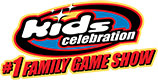 Kids Celebration
#1 Family Game Show that combines group interaction, music and awesome games. Share God's love with families through Back to School, Upward, School, VBS and Family Events as they participate in high energy fun-filled games. 405/818-8326 or
www.kidscelebration.org
.
---
Copper Oaks Bed & Breakfast
Escape from the everyday hustle and enjoy the comforts of home in this farm-style house in Sapulpa, with antique furnished rooms, country-style breakfast, stocked fishing pond and swimming pool. Adults only, no alcohol or tobacco. 918/224-3986,
copperoaks@att.net
or
www.copperoaks.net
.
---
Richard Branch Auctioneers/Pipe Sales
Full service company specializing in various asset classes within the Agricultural, Estate, Equipment, and Personal Property industries. All sizes of used structural oil field pipe for sale. Richard Branch, Real Estate Broker, 405/627-3920
www.BranchAuction.com
,
richard@branchauction.com
.
---
Construction Sales Co., Inc.
Baptistries, steeples, laminated wood arches, beams and decking
PO Box 1049
Magnolia, AR 71753
800-526-9663 FAX: 870-234-6475

---
Rusting/Leaking Metal Roof?
Our Radiant White Coating will make it better-than-new and much cooler too! Call Darryl for free estimate! 405/413.5447
www.IronShieldCoatings.com
.
---

YoungFamilyMinistries.com
Utilize next generation evangelist Travis Young to host outreach events in your church and community. Draw a crowd with our block party trailer, Gospel Illusion Show, school assemblies and preaching for your custom event. Contact Evangelist Young at 501/259-0704 or
www.youngfamilyministries.com
.
---
Welborn Church Insurance Solutions
Providing churches with insurance solutions for the last 34 years. Jeremy Welborn –
jeremy@welbornins.com
, 800/759-0705. Jeremy is uniquely qualified to serve your church's needs, having served on SBC church staffs for the last 25 years. Call or email for a free quote today!
---
Mobile Laser Forces
405-259-9300 or
www.mobilelaserforces.com
Awesome laser tag brought to you. Played indoors, outdoors, daytime, nighttime. Anywhere! Anytime! Statewide. Youth events, Fellowships, Birthday parties. Any event.
---

Metal Roofing and Metal Buildings
Gideon Steel manufactures metal roofing and building products for commercial, architectural, residential and agricultural applications.  For decades of durable, attractive, and energy saving products contact us 405/942-7878 
www.gideonsteel.com
.
---
Sustainable energy efficient technology
Is your facility being a good steward? Reduce energy consumption as much as 25%!  Free 28-point inspection. Let our wise clients testify! HHBC, NW OKC- Greg Jones, CHBC- Scott Sanders and more local SBC references available. Call Dennis 405/409-4356 
info@sfrwi.com
.
---
Pocket Sheets
Bed sheets won't pop-off! Tempur-pedic and all adjustable beds, split kings, deep pockets, summer camp twin, X-long college dorm, military twins, futon, hospital, semi-truck, air mattresses. Mattress Pocket™ made in Oklahoma
originalpockets.com
.
---
Church Photo Directory
Because it is easier to talk if you know their name. Artisan Life Directories, Oklahoma based, unique photography poses, no pressure sales, fun experience. References at
www.artisanlife.com
or call 918/955.7993.
---
INSURICA Insurance Management Network
INSURICA provides complete insurance and risk management solutions for churches. From the pulpit to youth camps, Bible study classes to mission trips, INSURICA helps protect your ministry. Contact Keith McCombs at 405/556-2203.
www.INSURICA.com/ministries
.
---

McGarry Restoration & Remodeling Co.
Jerry McGarry – 405-830-8046 or 918-520-8582 -
jerrymcgarry21@gmail.com
mcgarryrestorationandremodeling.com
Churches, Commercial, Residential. Remodels, Add-ons, Renovations.
---

Live2Lead Leadership Conference
Gain new perspectives, practical tools, key takeaways and motivation at this leader development exercise. L2Lnwokc.wordpress.com. OCT 9, 2015 from 7:15 – 11:45 am at the CUBE at Council Road BC, Bethany. Church leadership $49. Call Kris 405/249-6686 or Dea 405/326-4892.
Tickets:
www.eventbrite.com/e/live2lead-nw-oklahoma-city-tickets-17746142189
.
---